Congratulations on receiving the most advanced Tape Measure ever made. The T1 Tomahawk is a remarkable product that enhances your construction site with unparalleled accuracy and speed. Begin your journey by unboxing the components of the T1 Tomahawk packaging.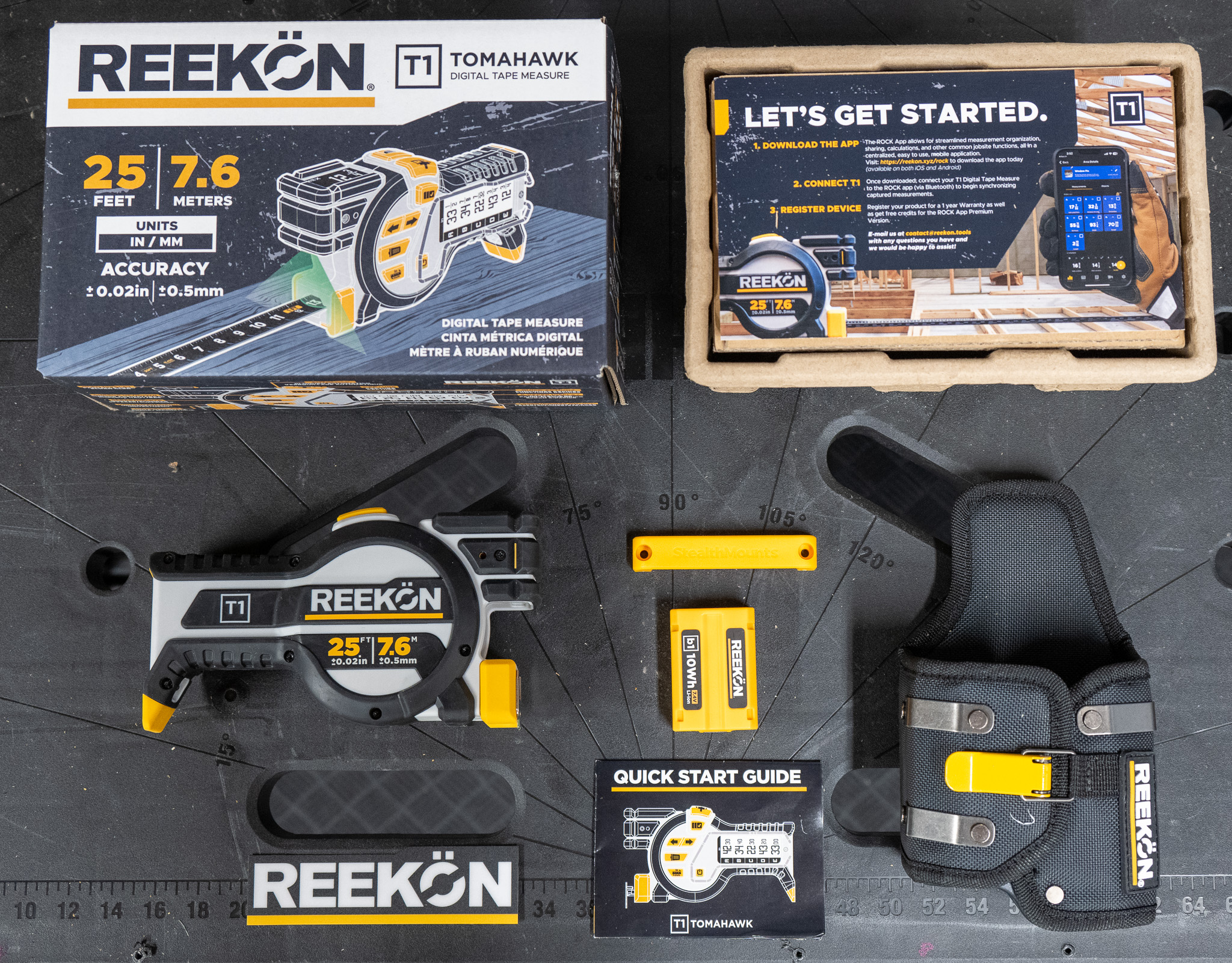 Inside the T1 Packaging, you will find the following items:
T1 Tomahawk Digital Tape Measure
b1 Rechargeable Battery
Printed Quick Start Guide (you can also download additional copies here)
REEKON Sticker
T1 Holster
StealthMounts Wall Mount for T1
Next, we will install the battery and power up the T1 Tomahawk for the first time.