The T1 Tomahawk is powered by the REEKON b1 Battery. The b1 battery can be charged with the onboard USB-C port (located in the battery bay) as well as with the b1 wall charger (sold seperately). Batteries arrive 60% charged or less due to shipping regulations so it is recommended to charge the battery to full capacity on delivery.
1) Remove the battery from its protective packaging
2) Slide off the battery cover.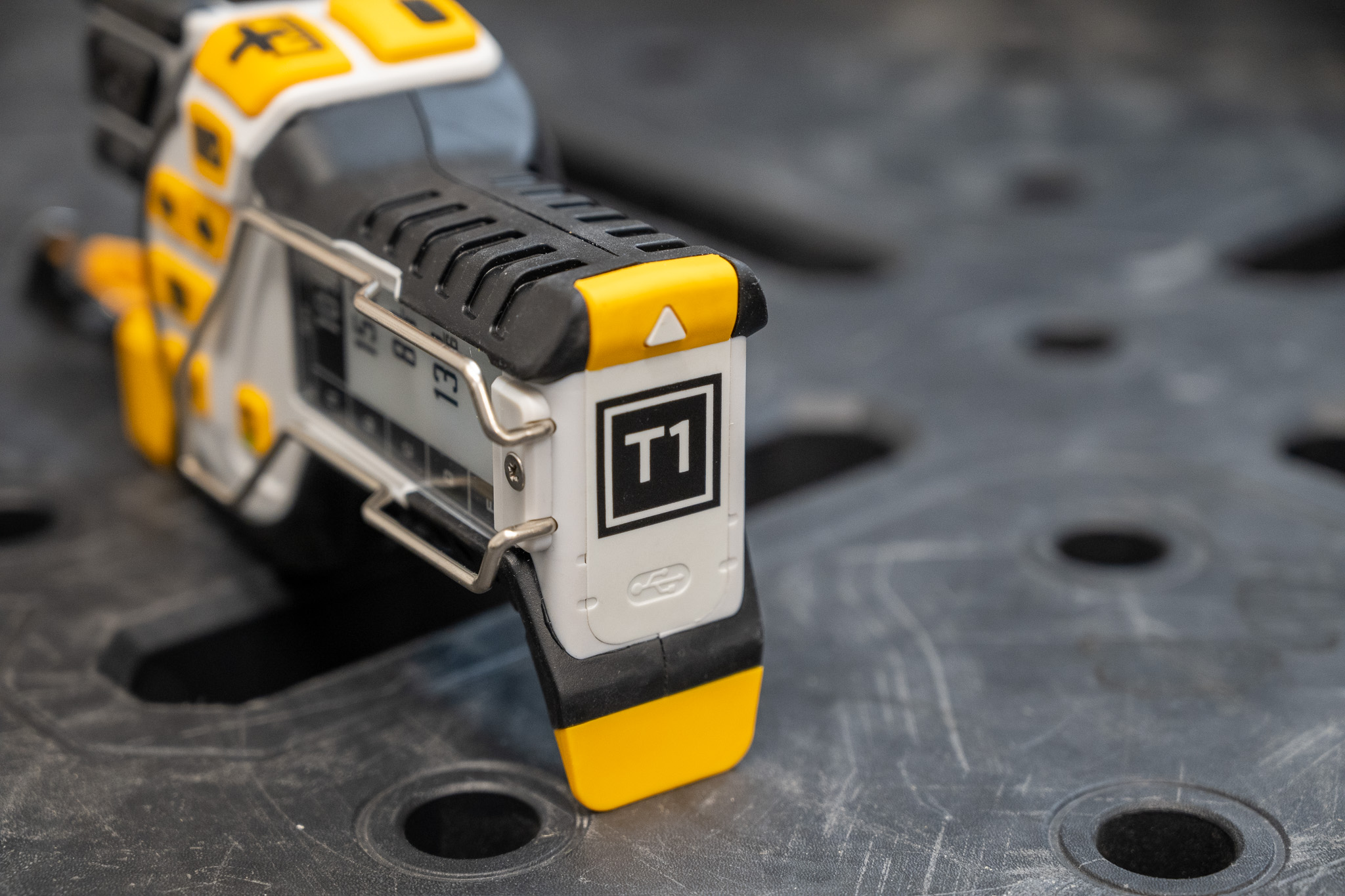 Battery cover is located in the rear of the tool and slides up (in the direction the arrow is pointing). While it needs to be completely removed for installing the battery, it can be partially slid up for recharging.
3) Insert battery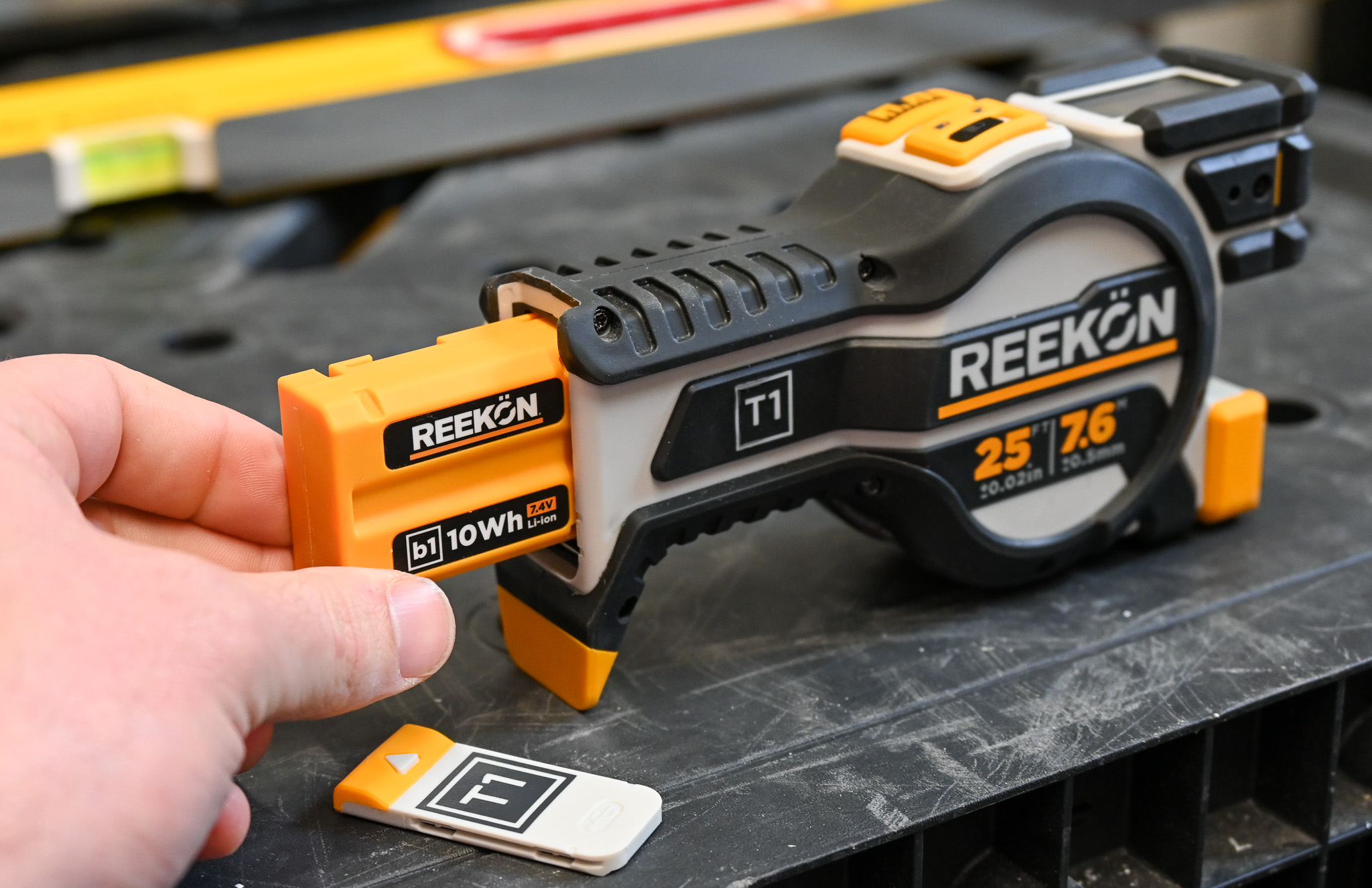 REEKON Logo on Battery and T1 should both match and there is only one way that the b1 battery can be installed in the tool
4) Reinstall cover until it reaches the USB-C port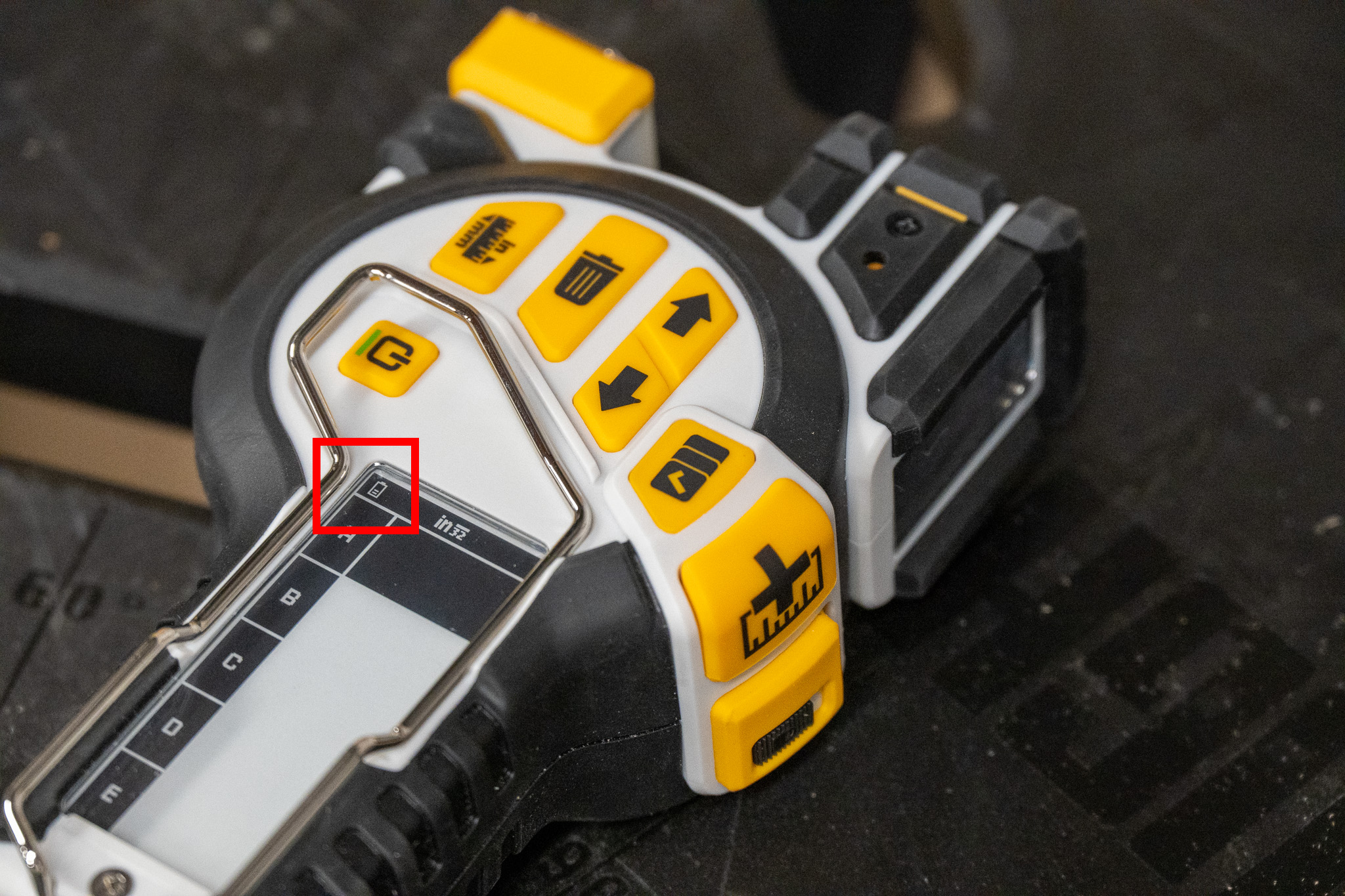 Battery charge status is displayed on the top of the e-paper display
5) Recharge T1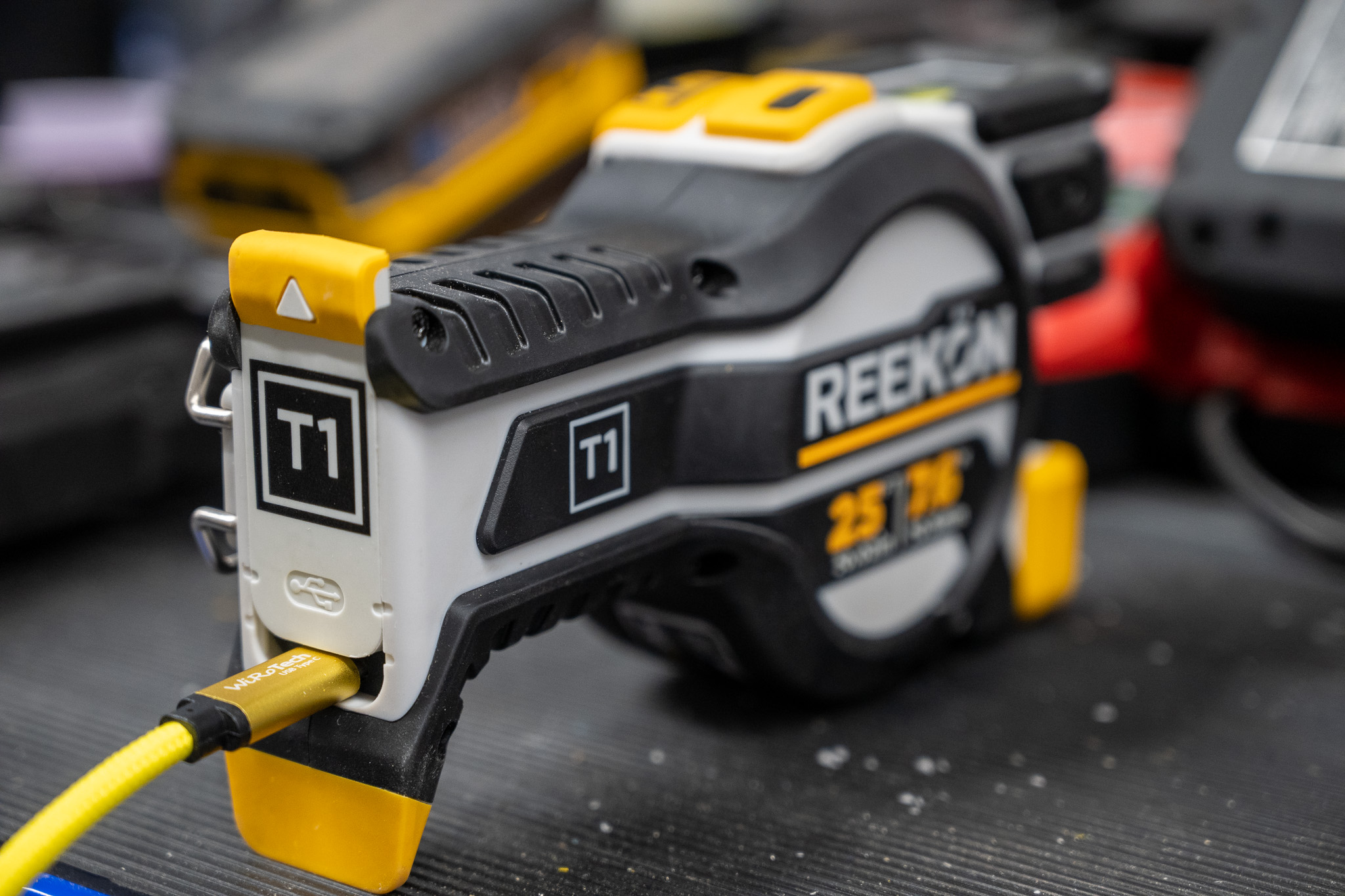 Lightning bolt appears next to battery icon on epaper display when charging
If no icon appears, try removing and reinstalling battery with USB cable plugged in
Full charge (from dead battery) generally takes 3-5 hours depending on charger sued.
6) Once fully charged, remove cable and slide down cover