Getting started with your first measurement is simple.
1) Power on the T1 Tomahawk by inserting the battery, clicking the power button, or move the tape measure blade (if the T1 is in sleep mode after 5 minutes).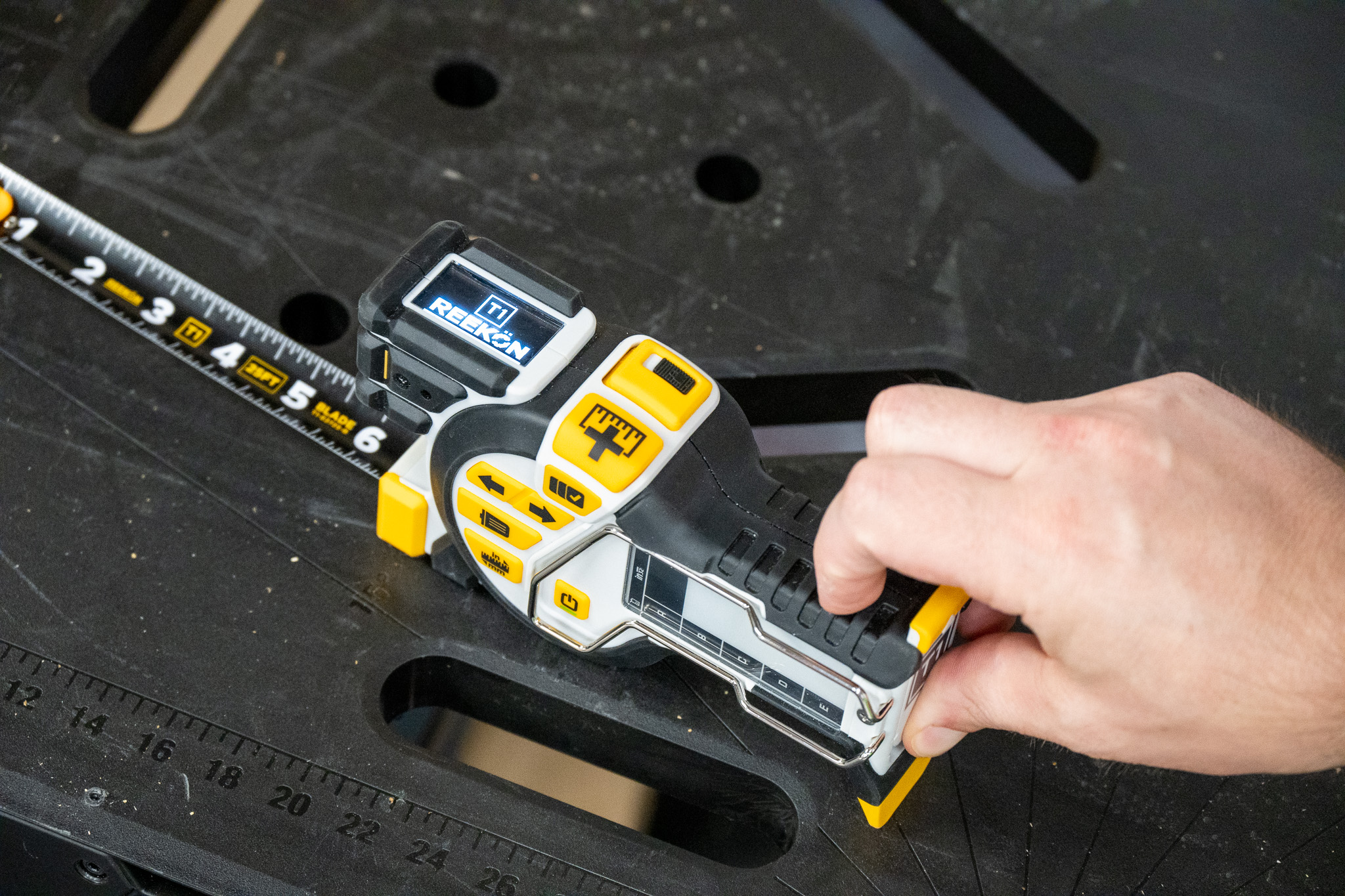 Dashes will initially appear on the screen until T1 picks up its location.
2) Measure the desired material or distance. Once the blade tip and body of the T1 are in the correct position, select the save button.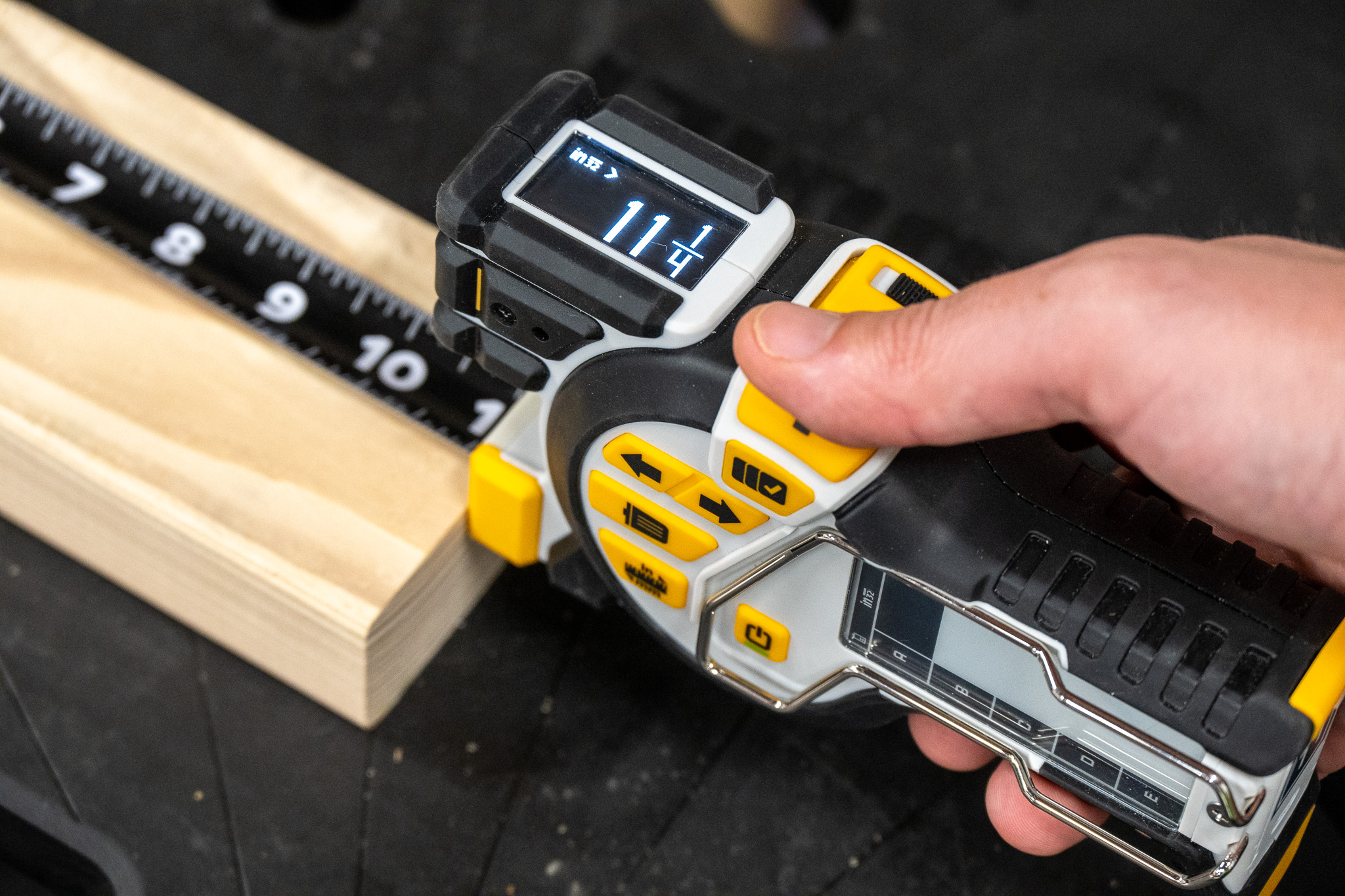 3) Congratulations on capturing your first measurement! The measurement is now saved to the side mounted E-Paper display.