The ROCK App is organized in layers of hierarchy to help you better manage your data.
Projects are the highest level of organization.
Projects appear as banners on the main screen and are accessible by selecting the "Projects" icon on the bottom bar.
Projects contain Spaces as the next level down in the hierarchy.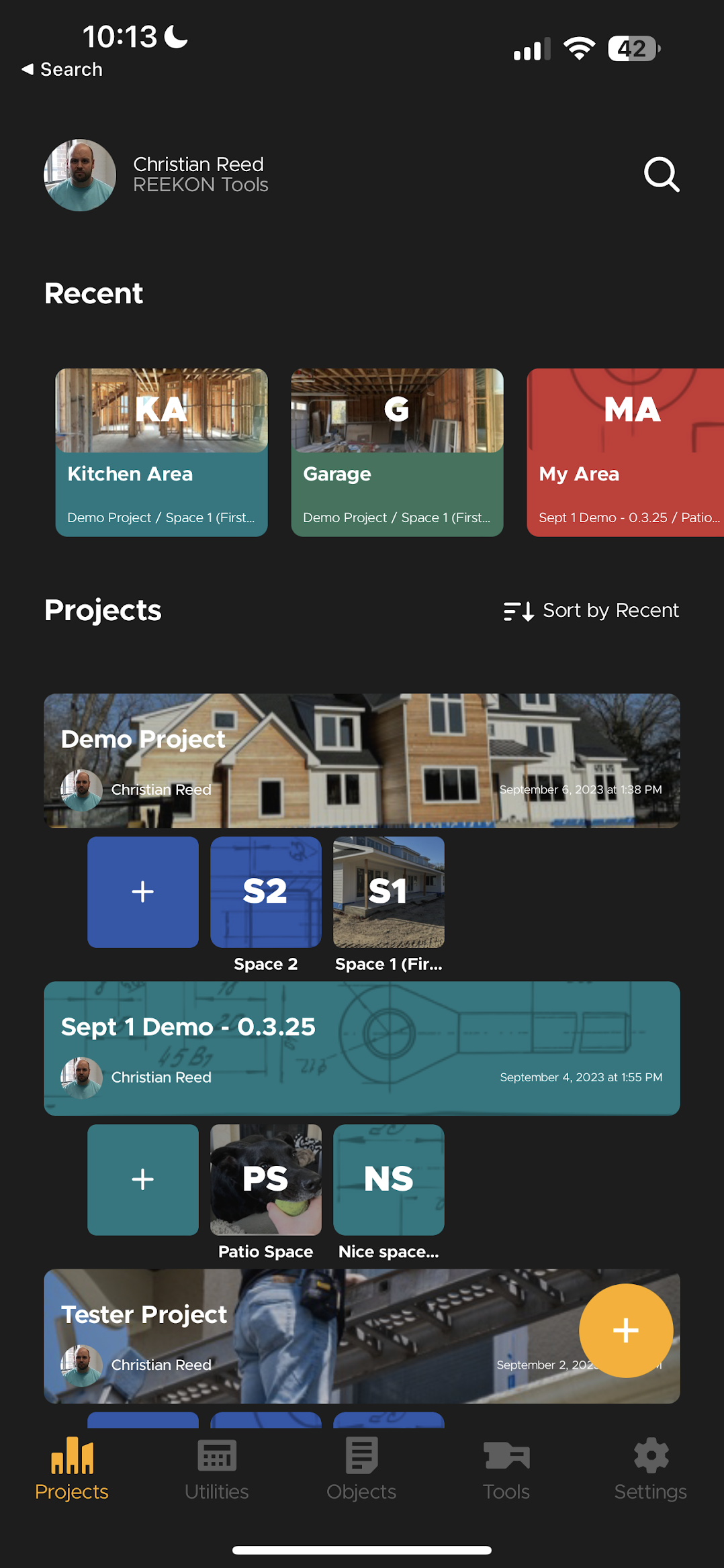 Spaces help further divide up Projects into more manageable sections.
Spaces are all located within a parent Project.
Projects can have multiple Spaces in them
Spaces appear on the Project screen (squares underneath the Project banner)
Selecting a Space will navigate to the space page which will contain Areas located within selected Space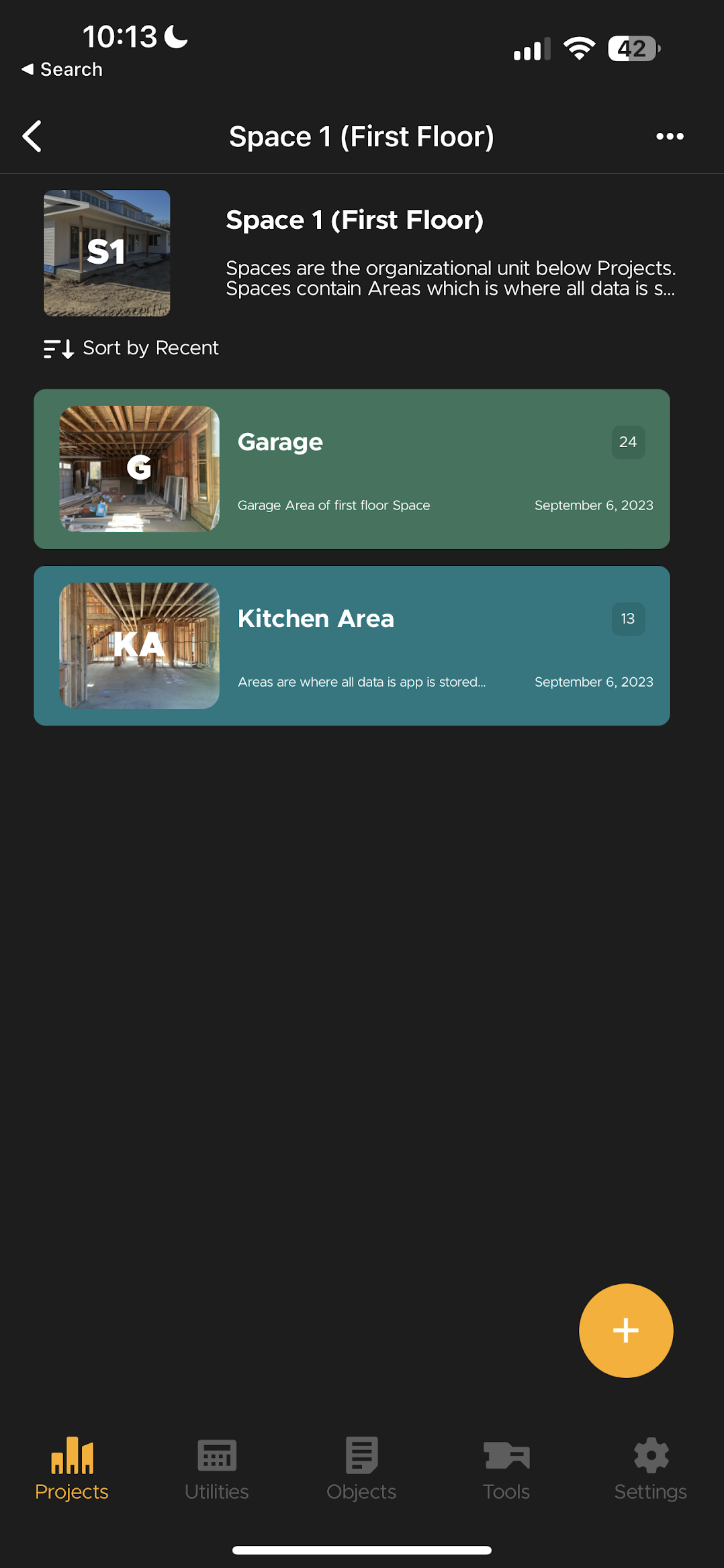 Areas are the lowest level of hierarchy and is where all data is contained within the app
Areas are contained in spaces
Spaces can have multiple Areas in them
Areas contain two tabs, Measurements and Objects