All data within the ROCK App are located in Areas. Within areas, data is separated into two tabs, Measurements and Objects. You can toggle between the two tabs by selecting one or the other.
Measurements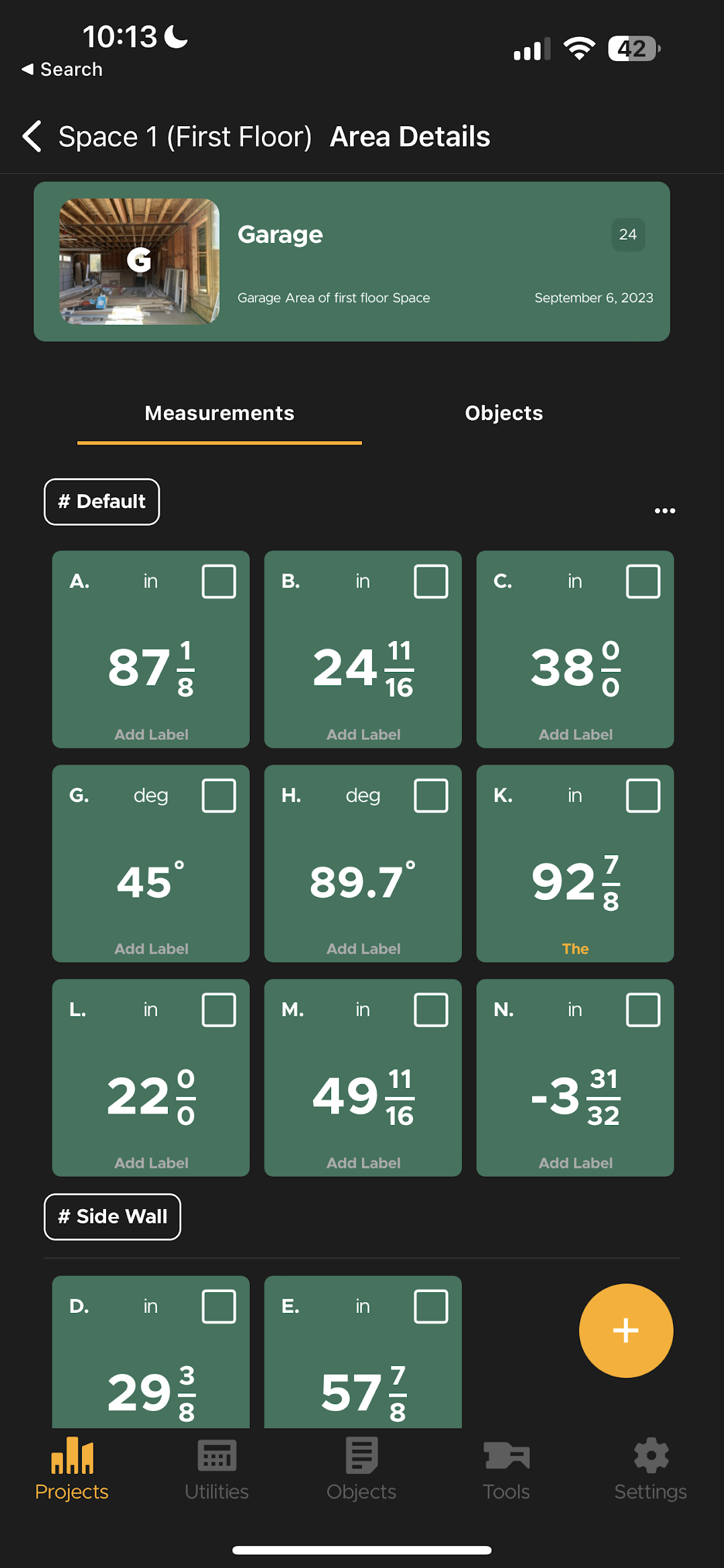 The Measurements tab contains all measurements and materials generated within an Area. Measurements display in a grid format and appear as squares on the measurement grid.
Active measurements appear (in the color of the area) at the top of the screen.
Completed measurements appear greyed out at the bottom of the screen.
Visit the Measurement Section of the support guide for additional details on the features of Measurements
Objects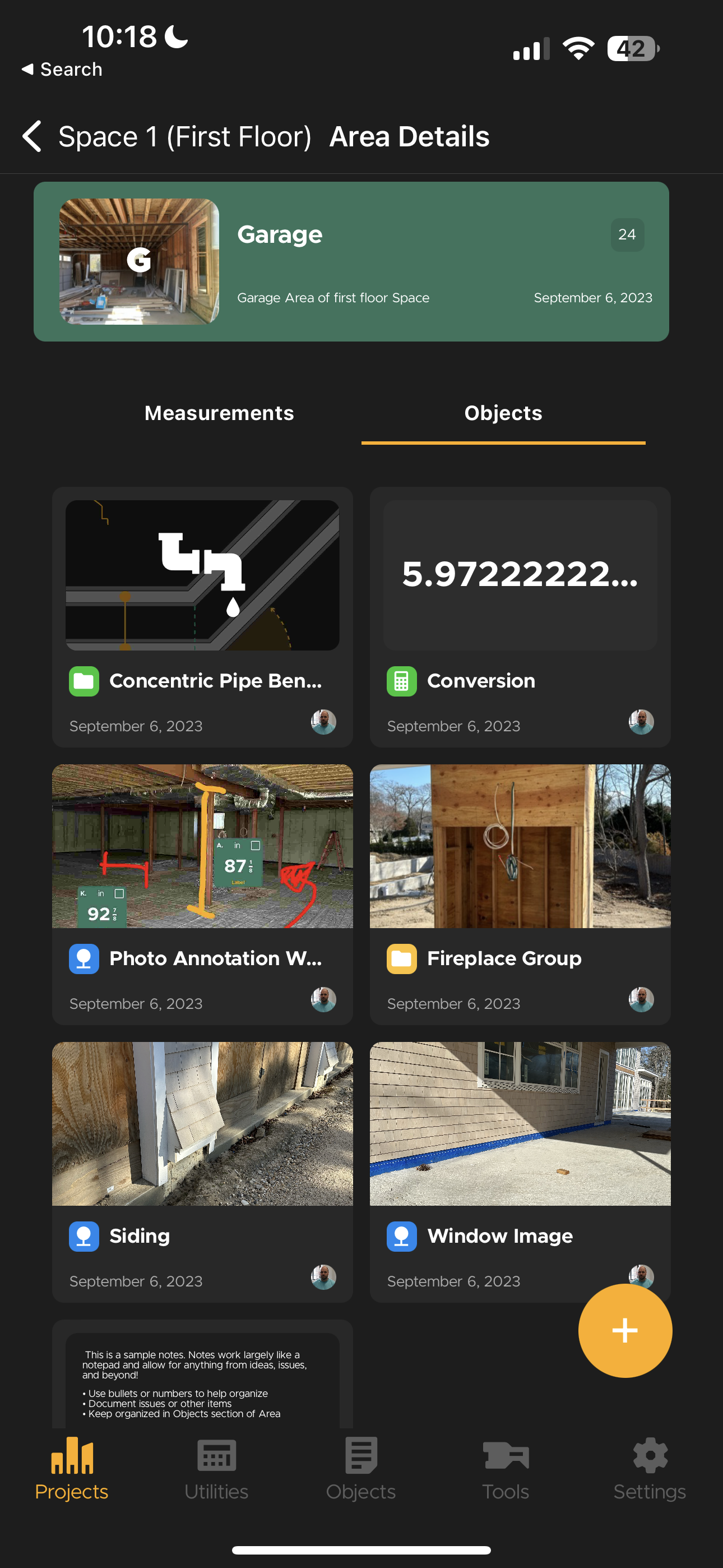 Objects include items that are not individual measurements that are organized in an area. Objects contain a variety of items that appear in a grid layout.
Notes - Use notepad like utility to create punchlists, issues, or any kind of text notes
Pictures/Documents - Capture jobsite photos or documents to associate with an area
Annotations - take photos, documents, or blank canvas and annotate with lines and measurements
Calculator Outputs - calculator or utility outputs can be saved for further viewing
Inspections - Save custom inspection outputs
Conversion Outputs - Convert units and save for reference
Groups - combine photos, notes, and documents to associate with an single group