Conversions allow for intuitive converting between a variety of units. Conversions are considered objects as they cover a wide range of non linear measurement units. To Create a new Conversion:
On the Objects tab in a given Area, select the "+" icon in the bottom right corner and select "Conversions"

Conversions can also be accessed in the Utilities Page.\

Using the Top Selection Menu, select the type of units you are trying to convert. These Include

Length
Mass
Area
Volume
Pressure
Speed
Temperature
Torque
Energy
Power and Flow Rate

Using the drop down above each input select, select the starting and ending units for the conversion
Enter the starting value
Conversion to destination unit is displayed

The Double arrows allows the units to be reversed between the input and the output

If the conversion is helpful to be referenced later, select "Save" at the bottom to add to Object Grid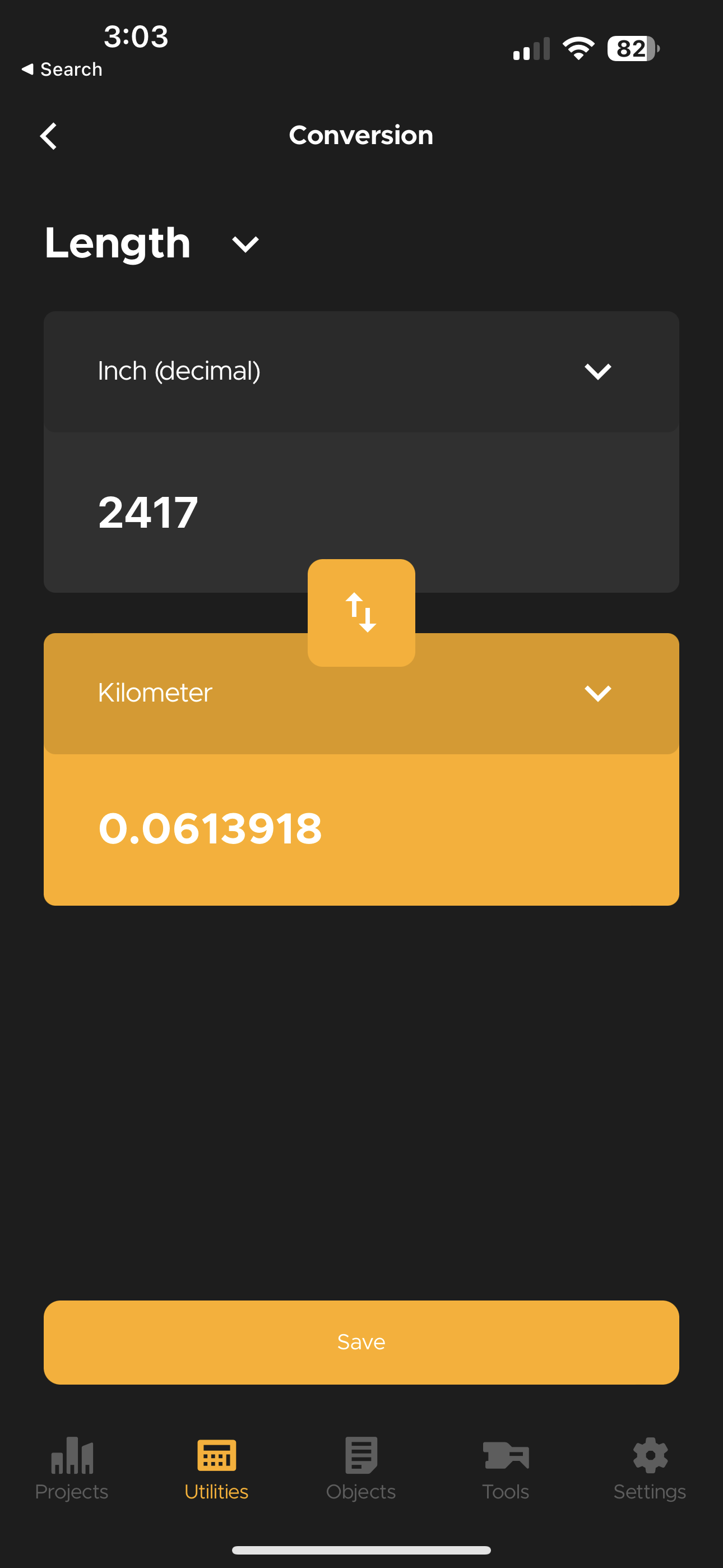 If there is ever a conversion type or specific unit missing that you use, please let us know and we will be happy to add it in during an update! Send us an email at contact@reekon.tools or fill out this form and we would be happy to implement!