The ROCK App contains many Construction Focused calculators with more being added monthly. These cover a wide range of common construction trades including stairs, roofing, sheetrock, HVAC, electrical, concrete, and more. Construction Calculators contain series of inputs that can be populated with stored or manually created measurements. From these inputs, outputs are automatically populated once all variables are complete.
Measurement Fields - Linear measurement from the measurement list of an Area or manual creation
Angle Fields - Angles in degrees
Selection List - Choose from list of options in bottom sheet menu
Manual Entry - Enter a numerical value
Outputs - Boxes appear grey until variables are completely filled out when they will change to green along with a number.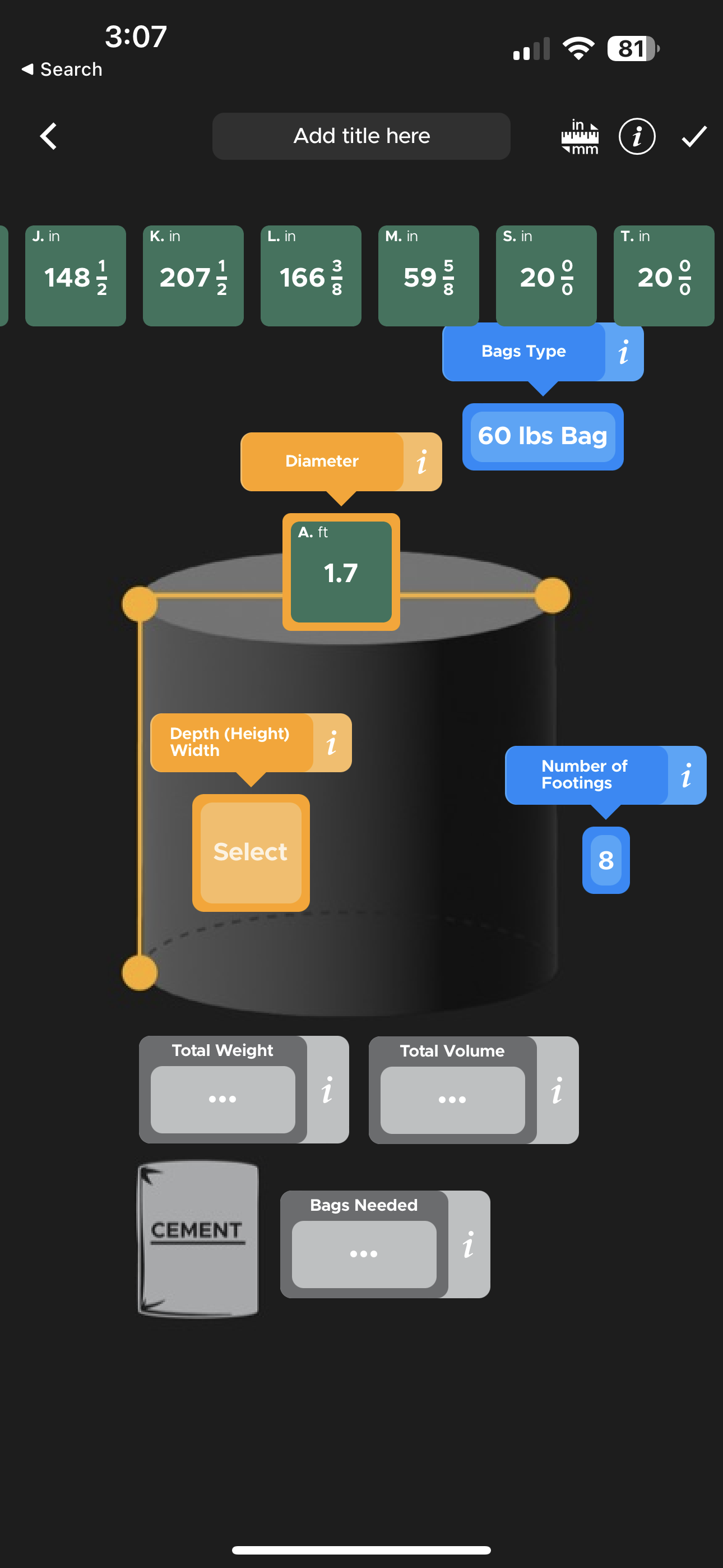 Units default to global units for the app but can be changed by selecting the icon in the top right.
If there is a calculator or utility you currently use or would like to use, please send us a message and we will be happy to add it