The M1 Caliber's arm automatically adjusts to the height of the material being slid underneath it. In addition to adjusting automatically, the M1's arm can be locked in the upright position when not in use and for storage.
To Unlock the Arm (down)
To unlock the arm and begin to measure, push the arm up towards the bottom of the M1 housing (a click sound can be heard at the top of the motion) then guide the arm down to meet the surface of the saw base.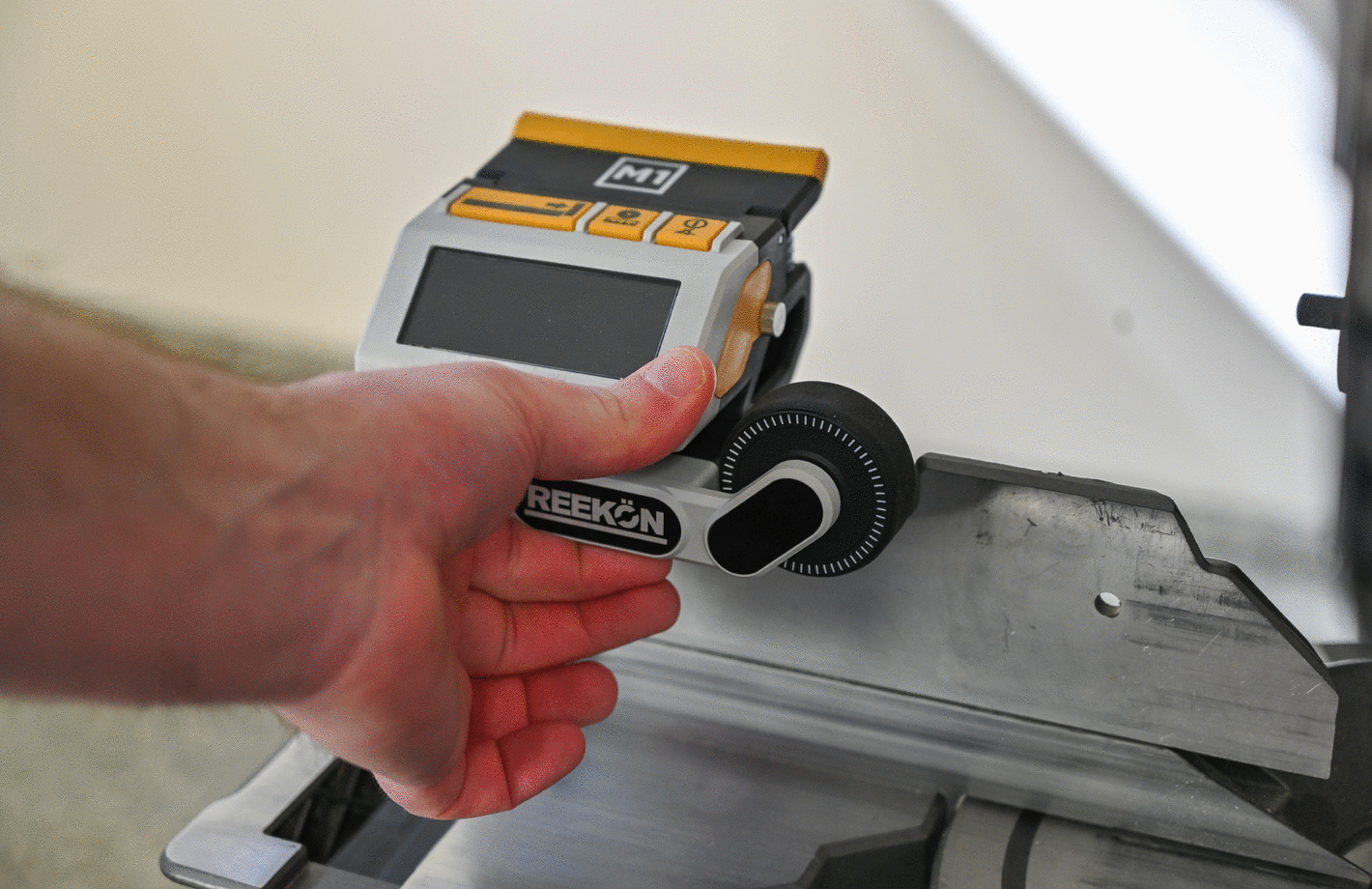 To Lock the Arm (up)
To lock the arm in the upright position (when you are finished using the M1 for the day), push the arm up until it meets the bottom of the M1 housing and allow the arm to extend slightly as it lowers (a click sound can be heard) to the resting position.
Note: Extend lifetime of wheel ensuring to always keep arm in upright, locked position, when not in use or in storage.
Mechanical Fuse and Resetting
While not recommended (as it may cause long term issues) the M1 arm has a built in Mechanical Fuse to prevent damage if the arm is pulled down to activate. This is a "accident prevention" feature and is not recommended to be used routinely as it will damage the M1 and may void the warranty.
If the fuse is activated, simply push the arm back up to the top of the device which will reset the fuse and allow normal operation to resume.