In order to ensure your M1 Caliber runs smoothly and maintains its accuracy, it is important to conduct some quick checks and cleaning procedures at the end of each work day.
Note: Do not use any cleaning chemicals or liquids besides water for cleaning.
Clean off the wheel and wipe away any debris.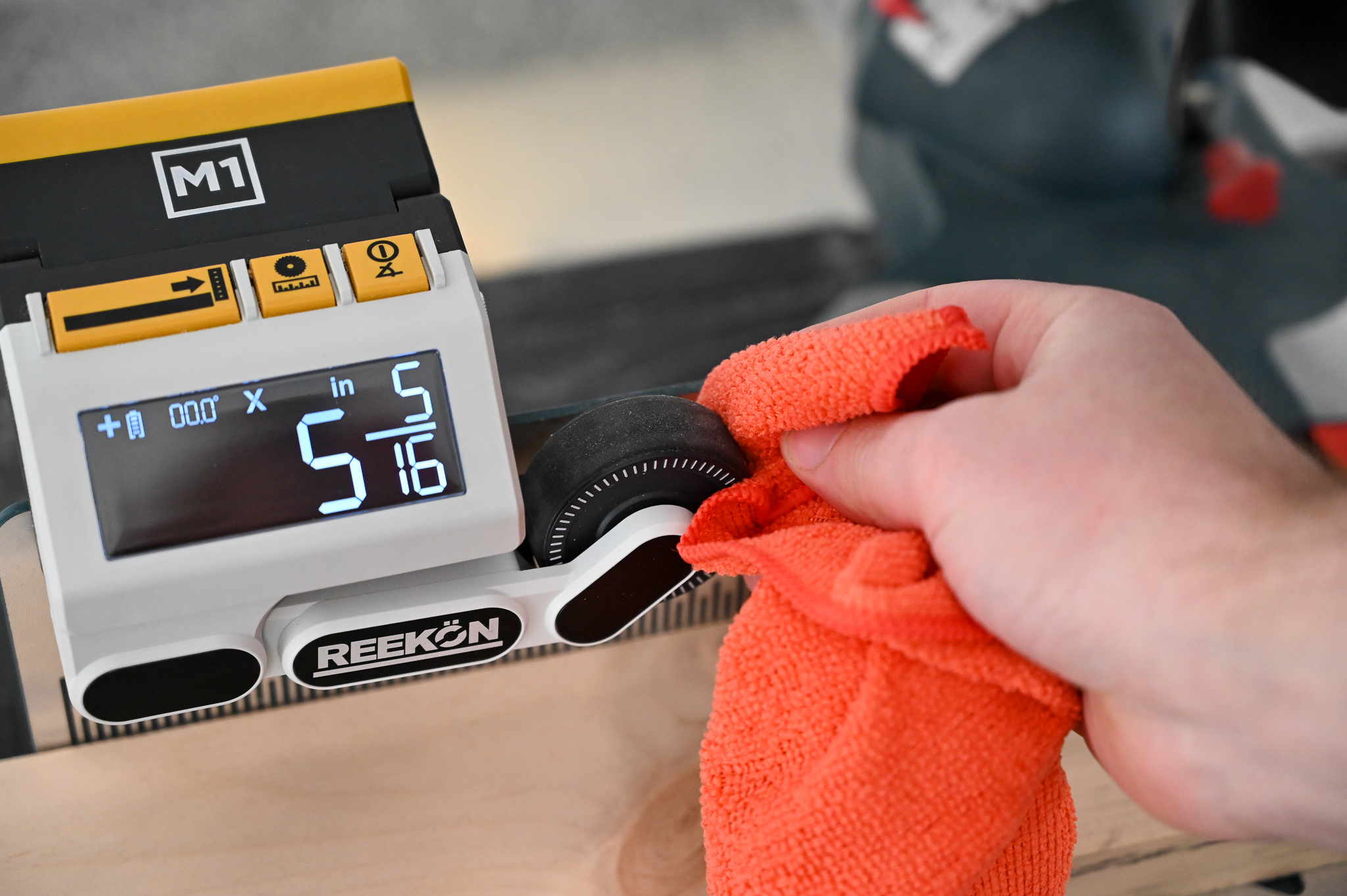 Clean off debris and blow off dust that may have accumulated on the M1.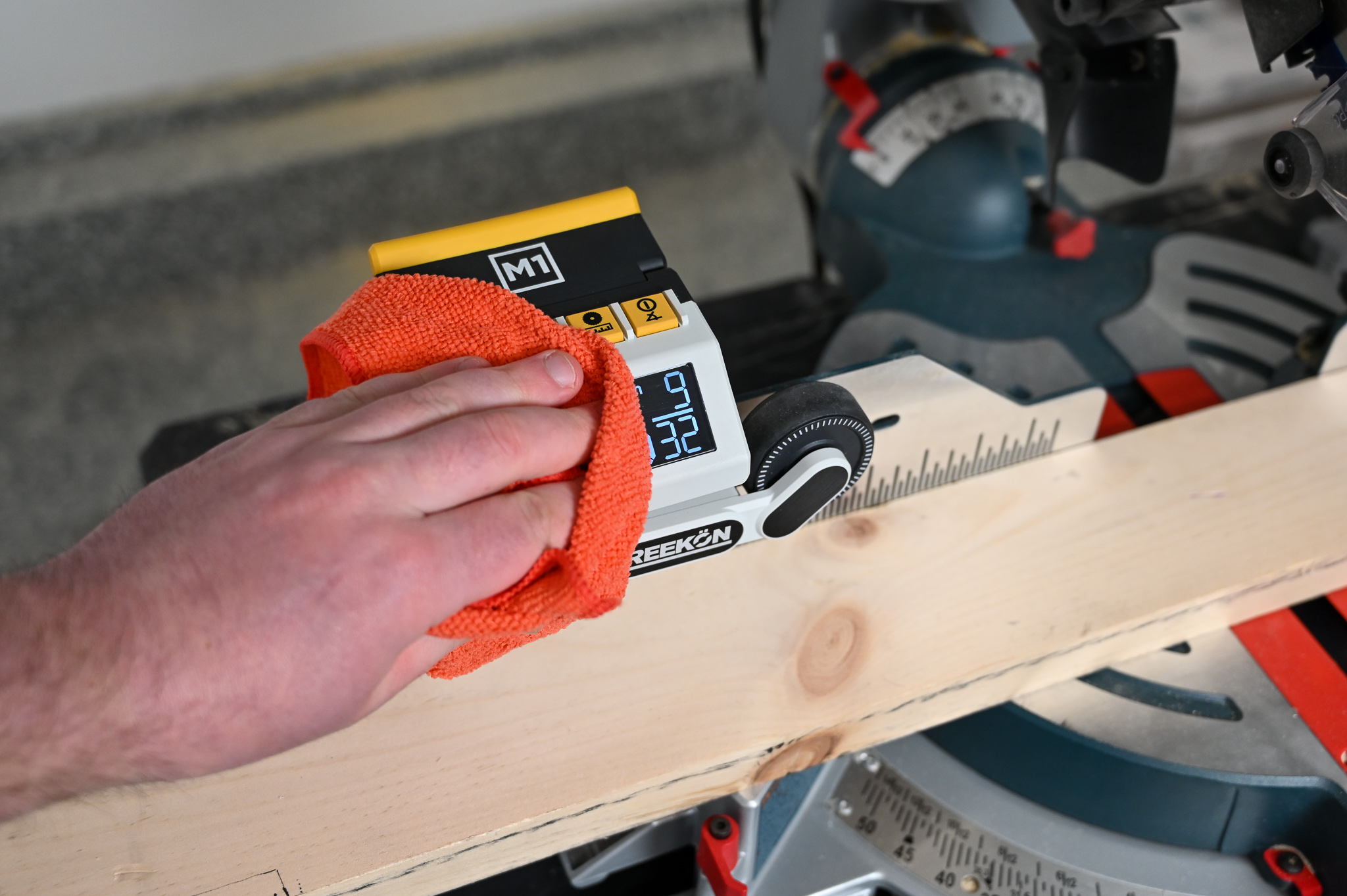 Store in included HTF case when not in use or transporting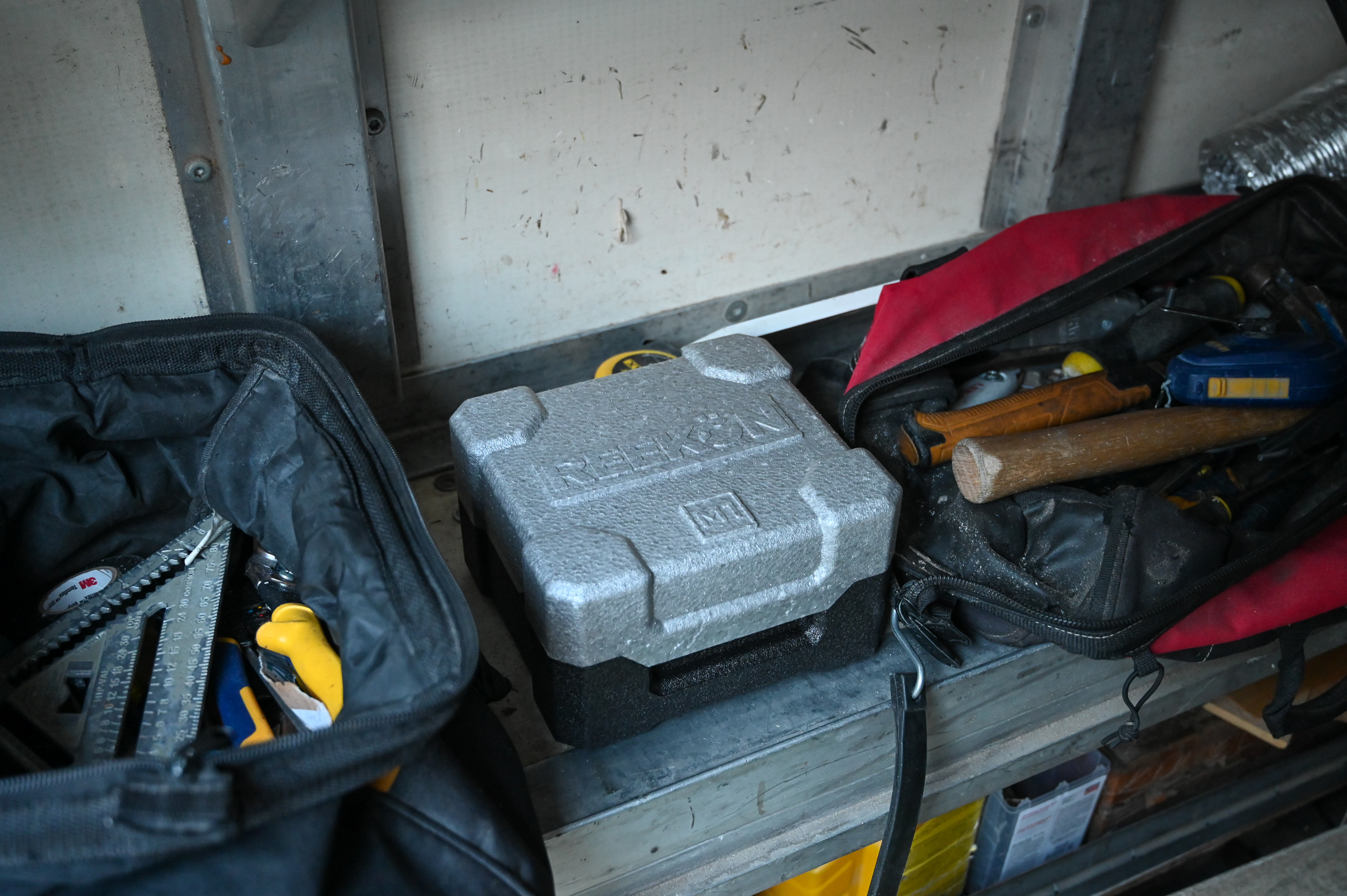 Ensure arm is in locked position when not in use.