The wheel of the M1 Caliber is a central component to obtaining accurate and consistent results. The wheel is made from a proprietary blend of materials to optimize the necessary properties for accuracy while maintaining a high level of durability. While the occurrences of wheel replacement are very infrequent, the wheel has been designed to be easily replaced. Anytime a wheel is removed, replaced, or disassembled, the M1 Caliber should be recalibrated to ensure the calibration matches the new wheel diameter.
It is important to inspect the wheel before each use. You should consider wheel replacement when any of the following conditions are observed.
Visible damage to the wheel itself (gouging, tears, flaking)
After 1000 hours of use
Permanent deformation is seen
Any other damages that are preventing accurate measurements
1) Ensure M1 Caliber is free and not attached to fence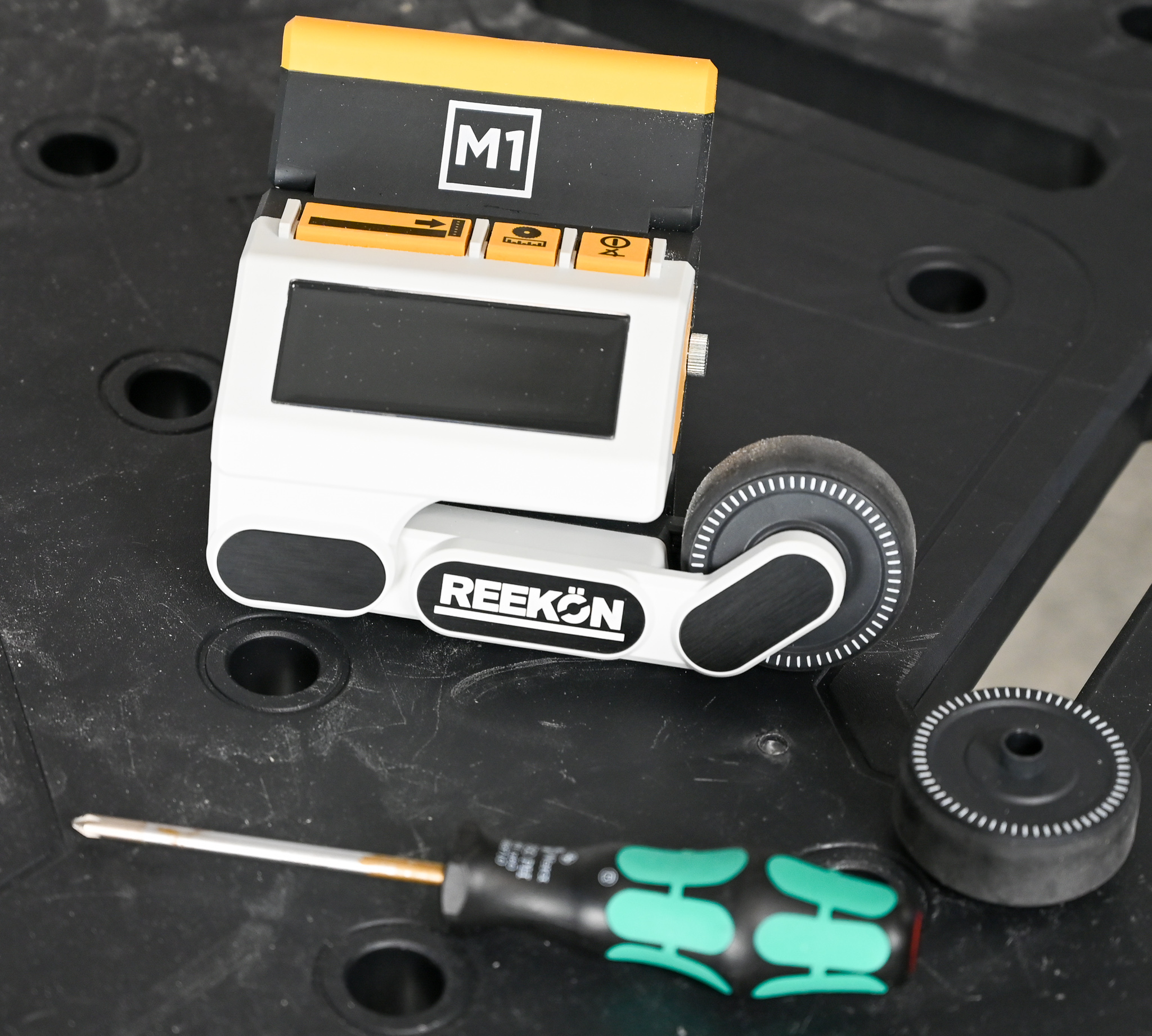 2) Release the arm from the locked position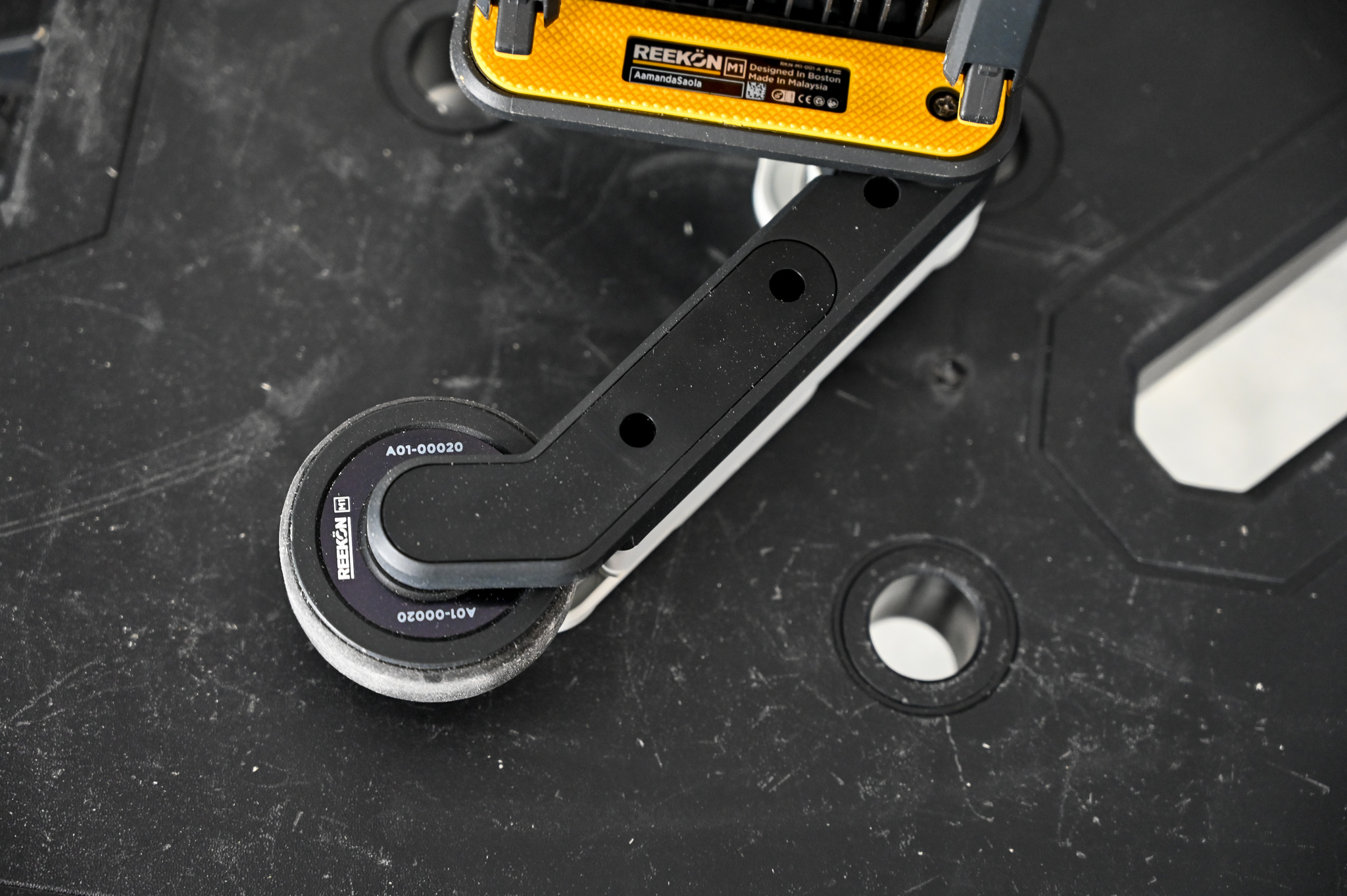 3) Remove the two screws in the rear of the wheel arm assembly using a PH1 Phillips head screwdriver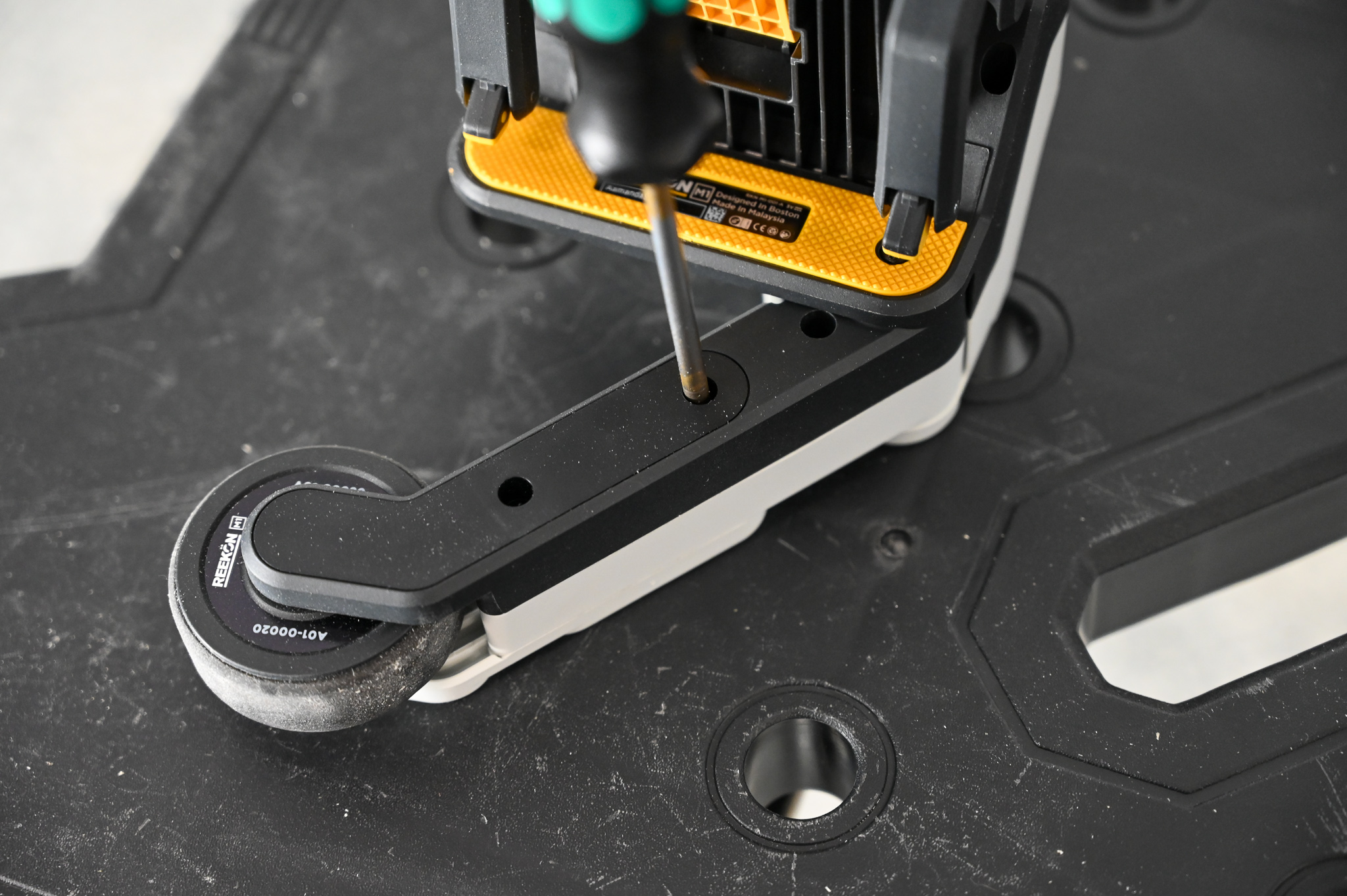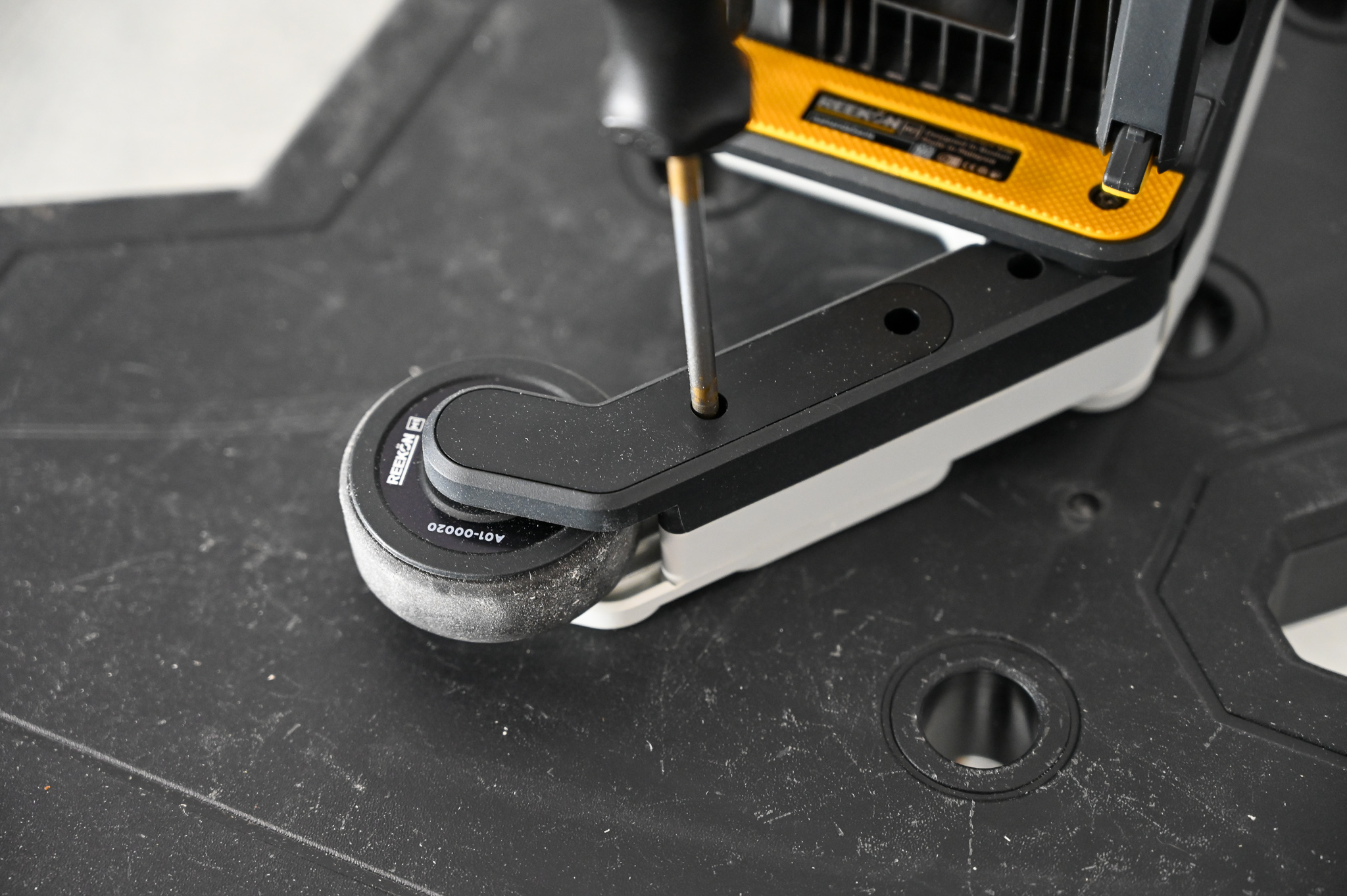 4) Remove old wheel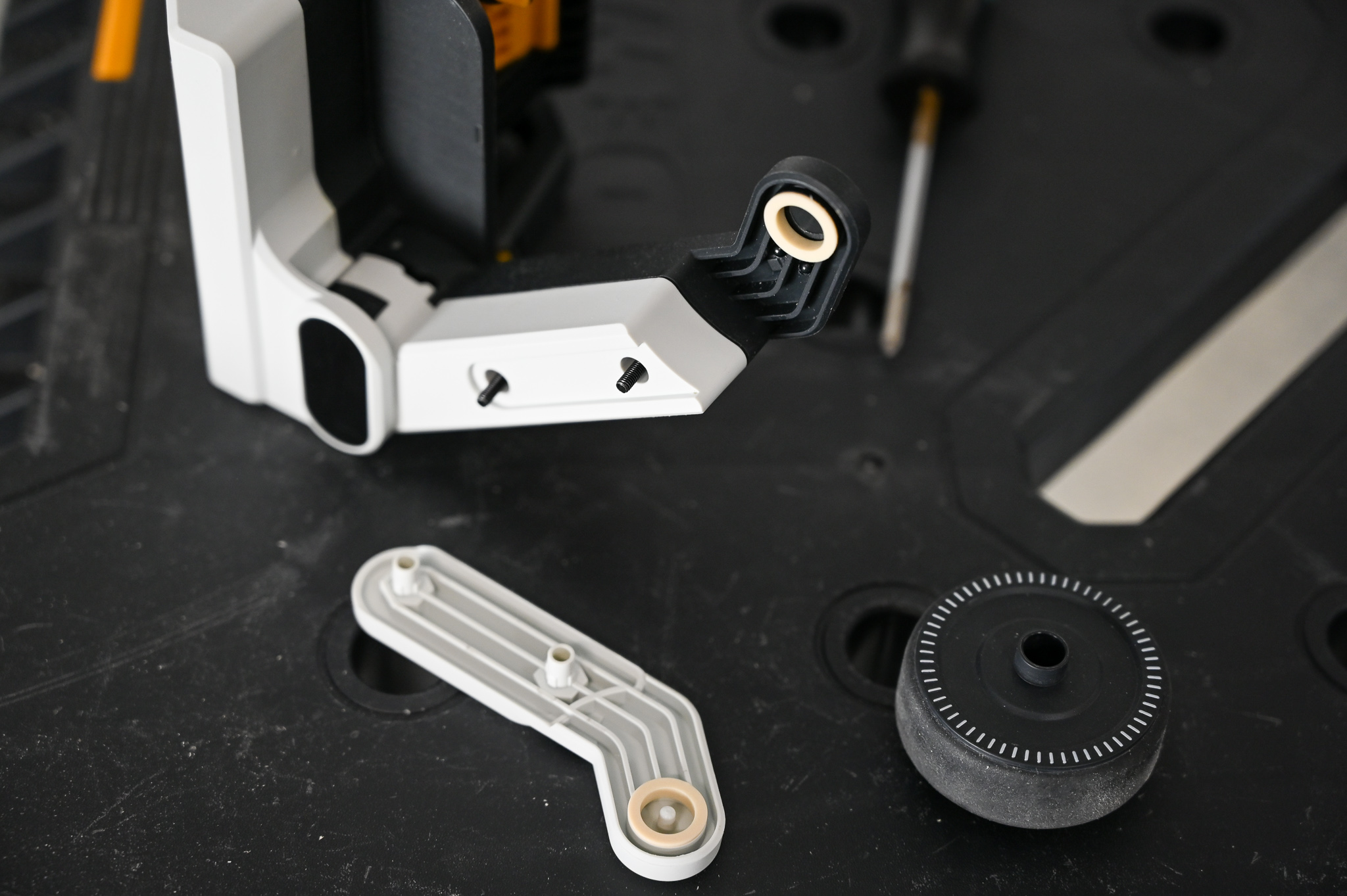 5) Insert new wheel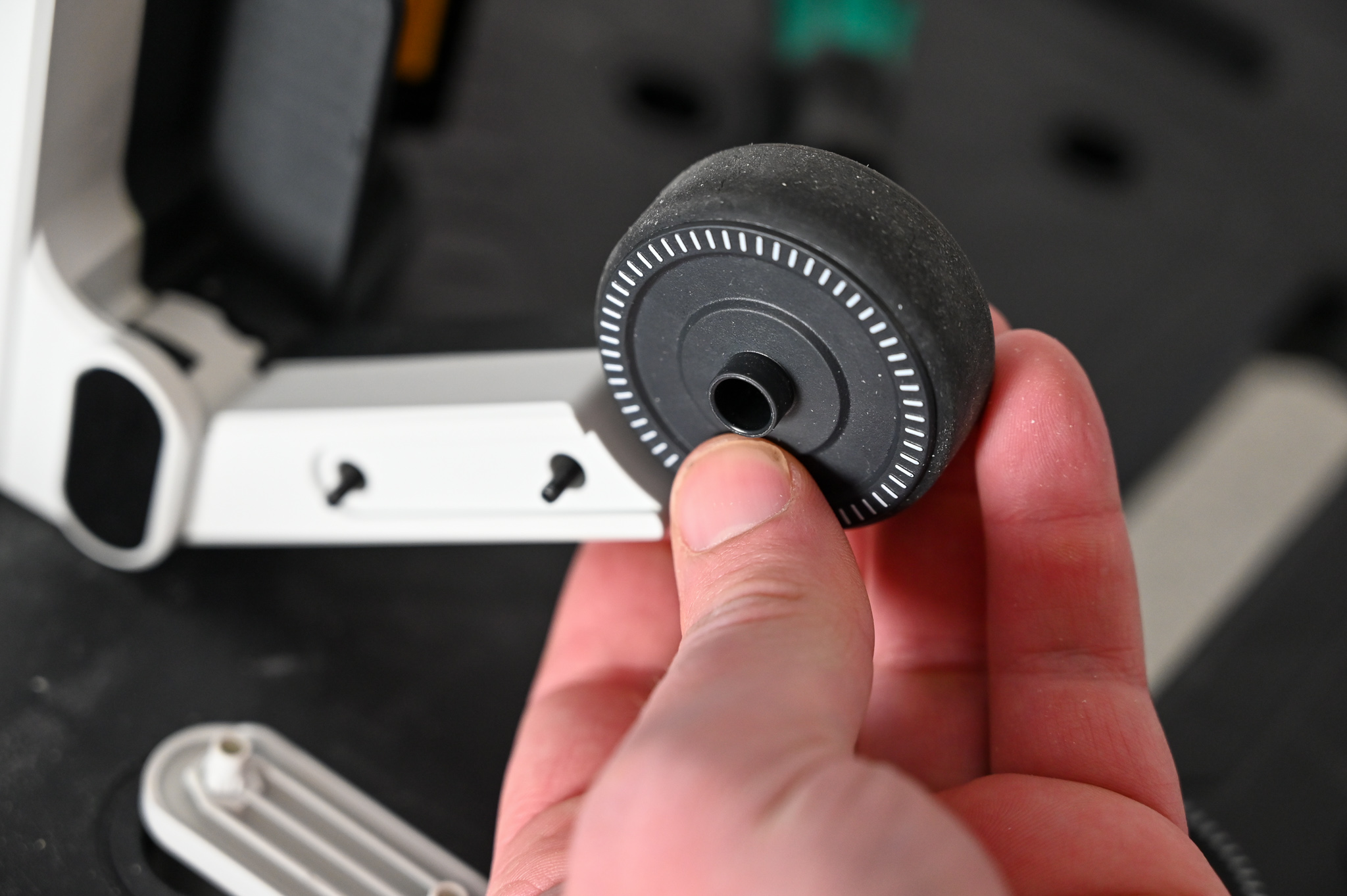 6) Ensure new wheel is properly seated in bearings (tan colored) and that neither bearing has fallen out.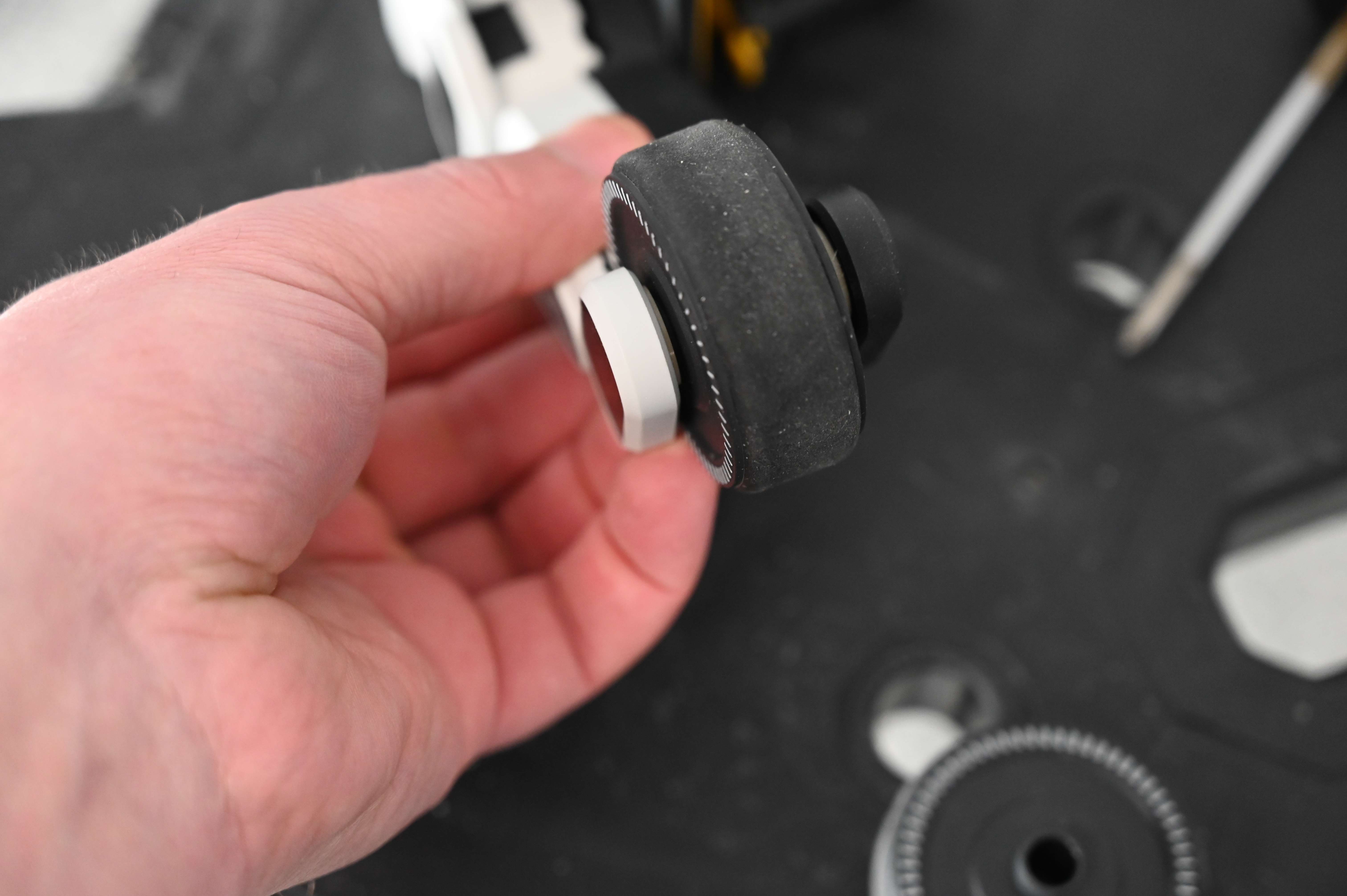 7) Fasten both screws back into arm assembly. Do not tighten as this may damage threads and assembly.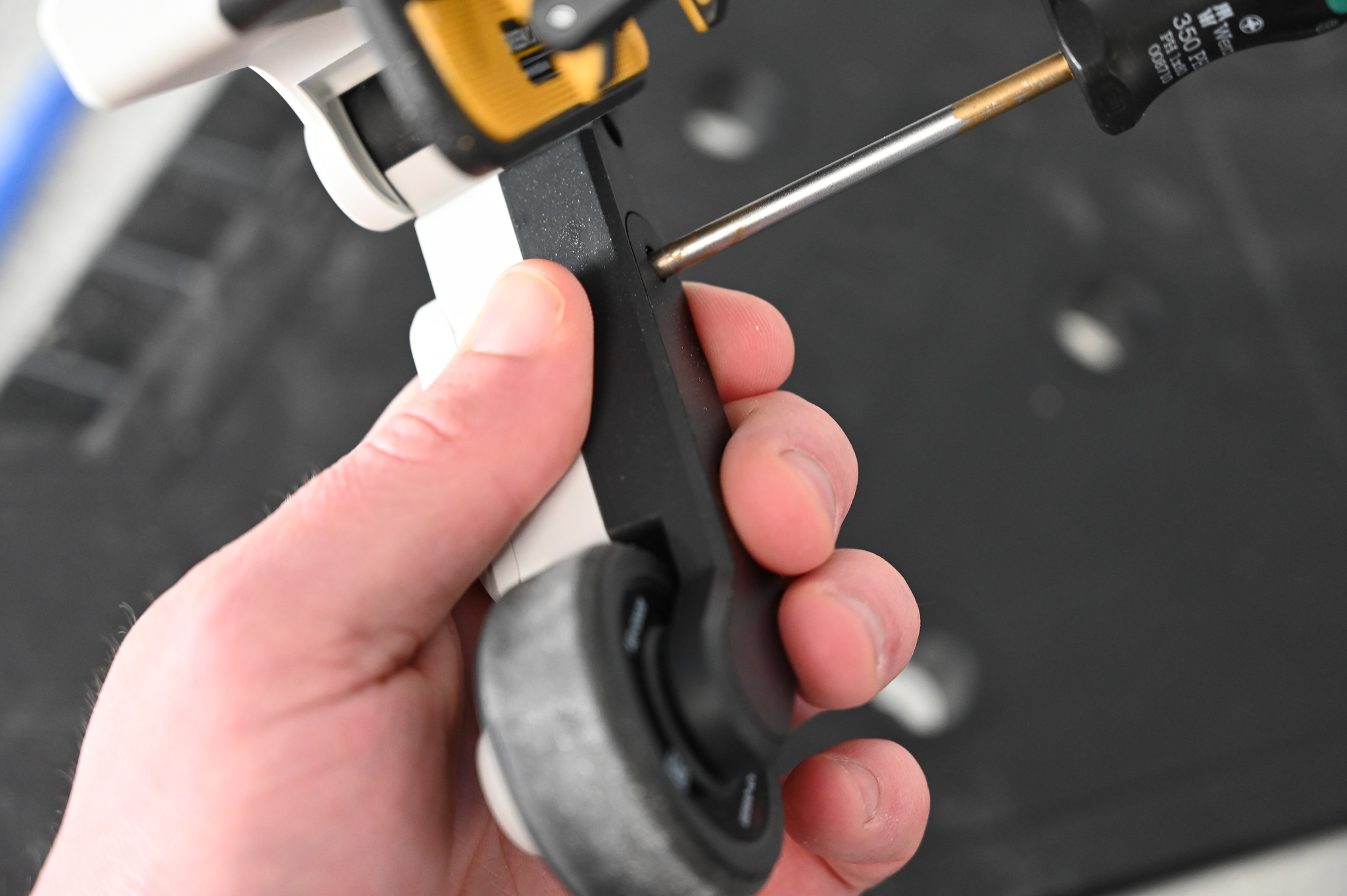 8) Verify wheel can spin freely in assembly.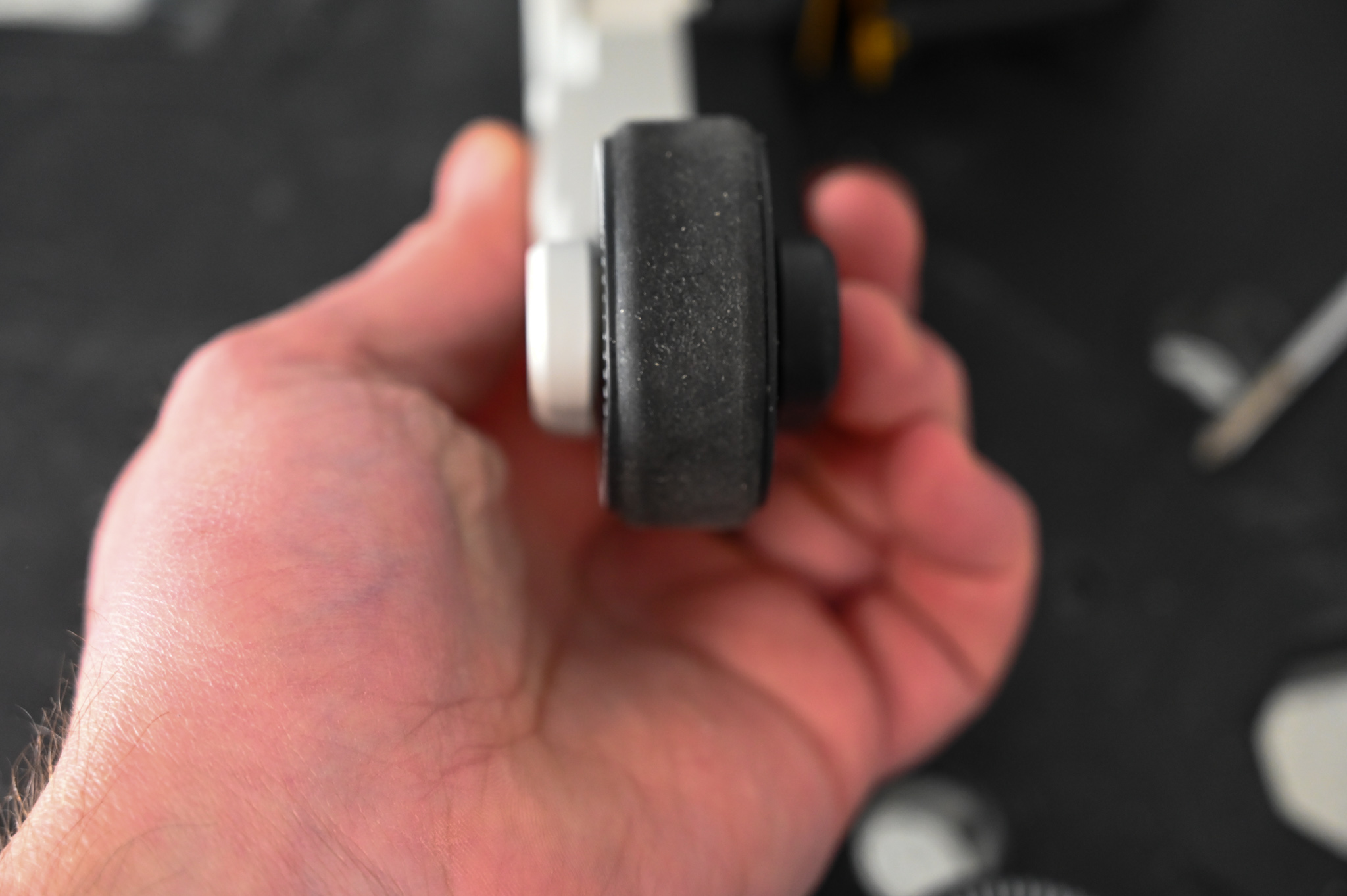 9) Recalibrate M1 Caliber Tool to compensate for new wheel.