Making angled cuts (miter, bevel, compound) on the M1 is nearly as straight forward as making straight cuts. The angle compensation button (on the far left) allows you to change the blade offset value to ensure it matches the angle of the next cut that you will make. The blade offset value must be adjusted to match the angle as the linear distance traveled (what the M1 is measuring) increases as the angle increases.
The angle displayed on the screen should match the angle of the next cut that you are making
Ensure the blade and material and in the correct position (to execute the next cut) before zeroing the material
Make sure you are picking up the correct edge when zeroing with the left side of the balde. Using light guides (shadows) or lasers make the process of picking up an angled corner much easier
Be sure to keep hands away from blade location and power button on saw when zeroing.
1) Make initial cut in material
It does not matter if initial cut is straight or angled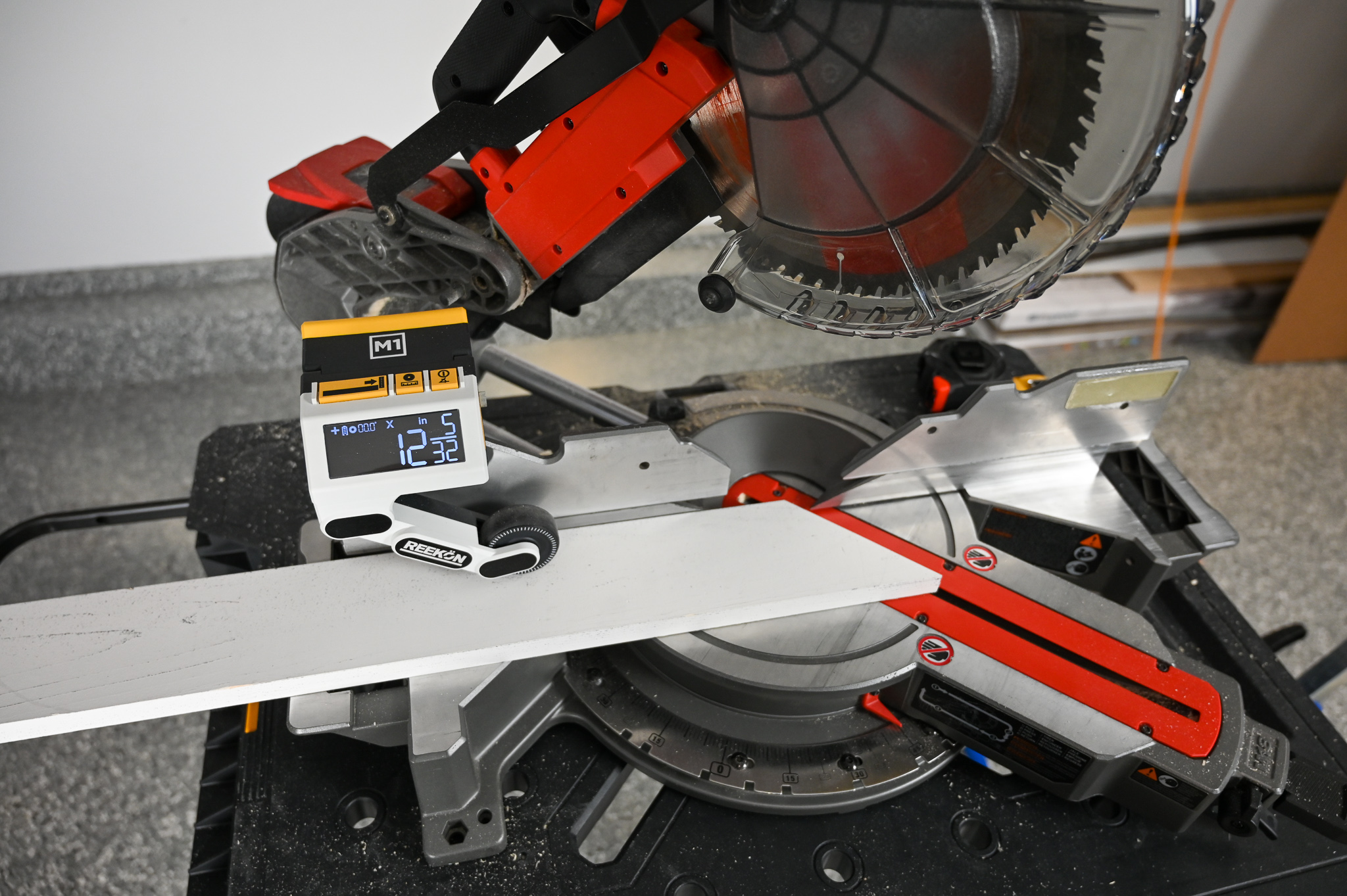 2) Adjust the material (flip) and/or the saw blade to match the next cut you will make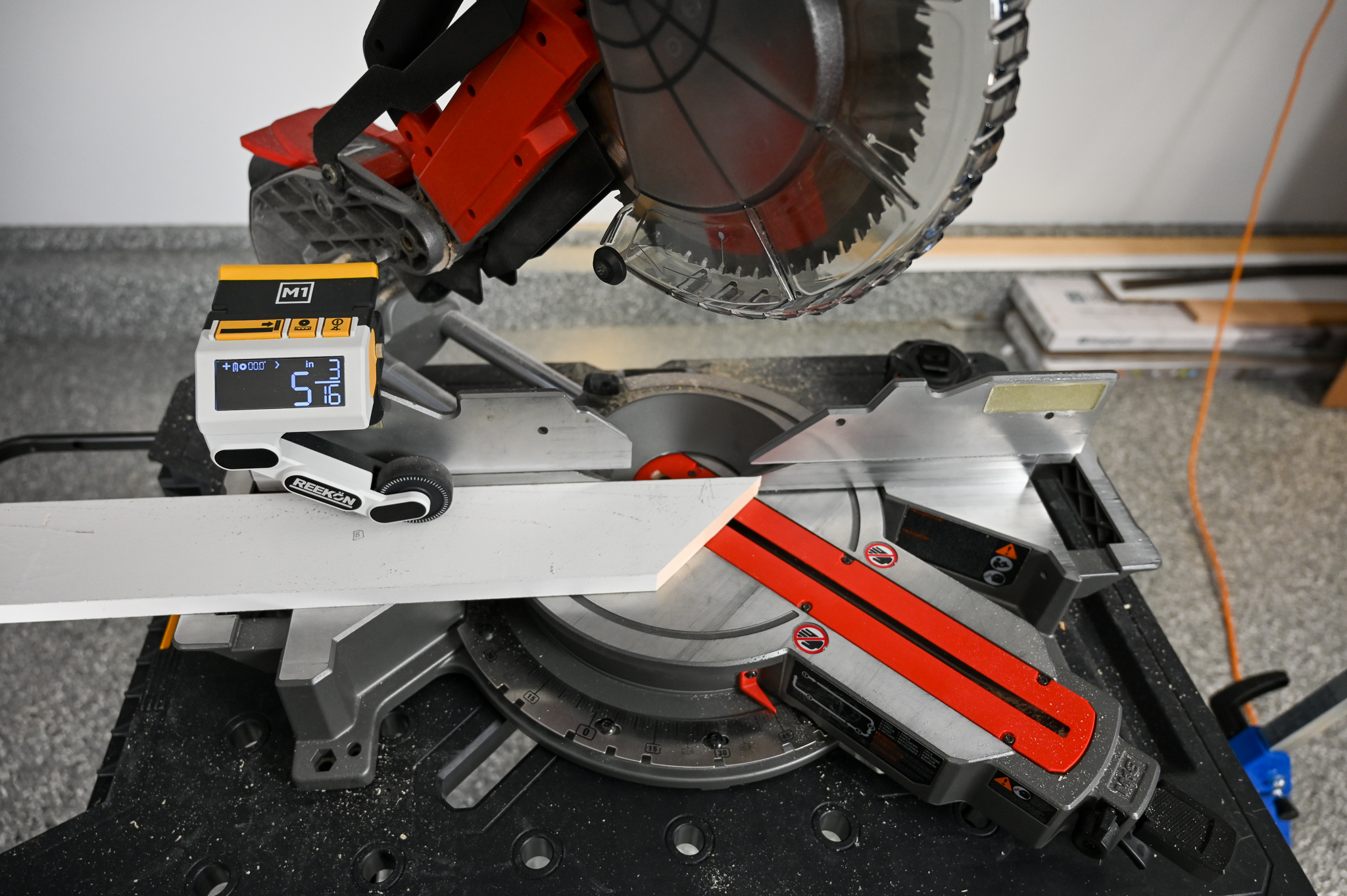 3) Select the Angle Button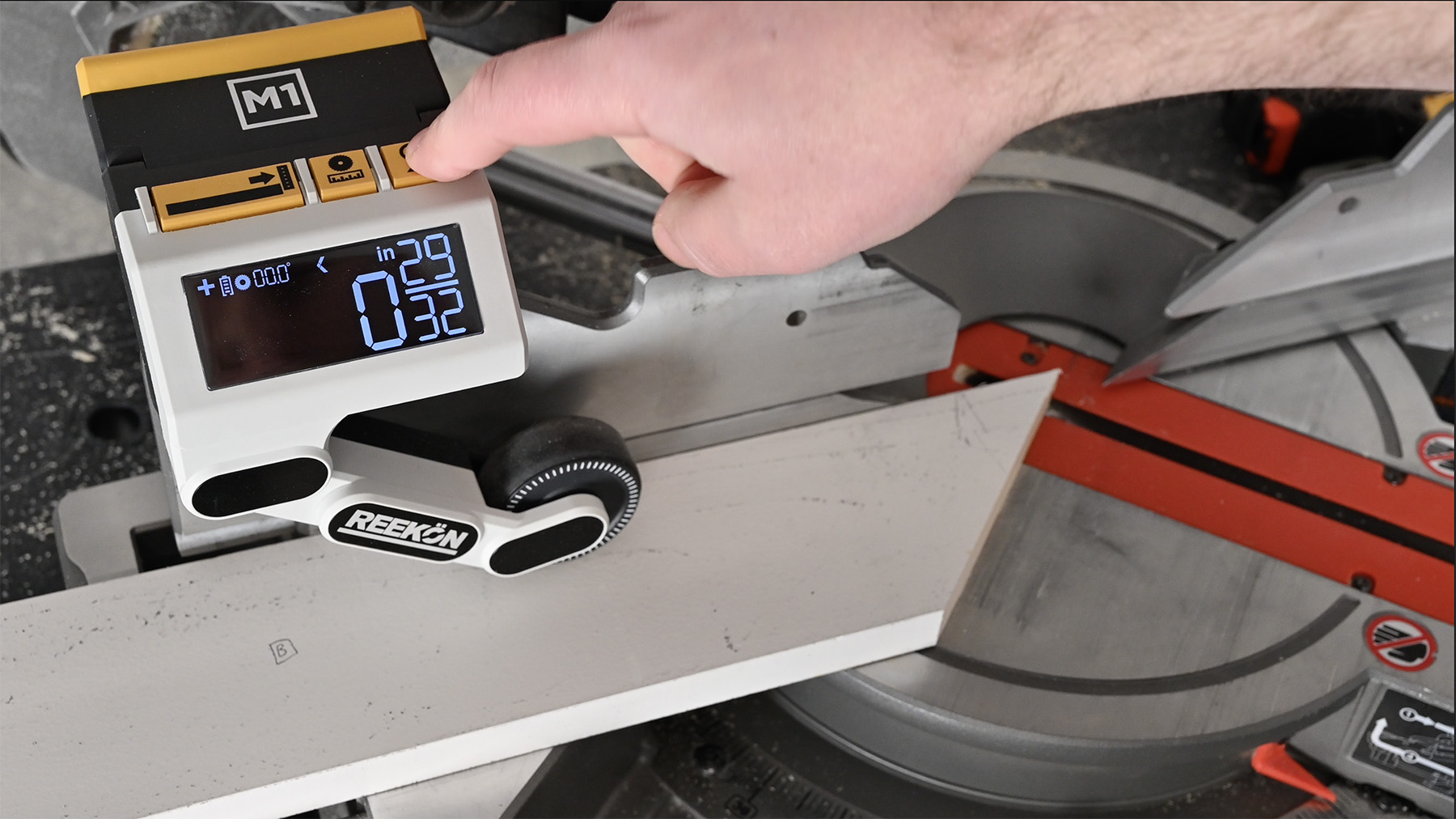 4) Toggle using the Units Button (center) until the angle of your next cut appears
If your exact angle is not displayed, round to the nearest whole value (it will not effect the measurement and will round accordingly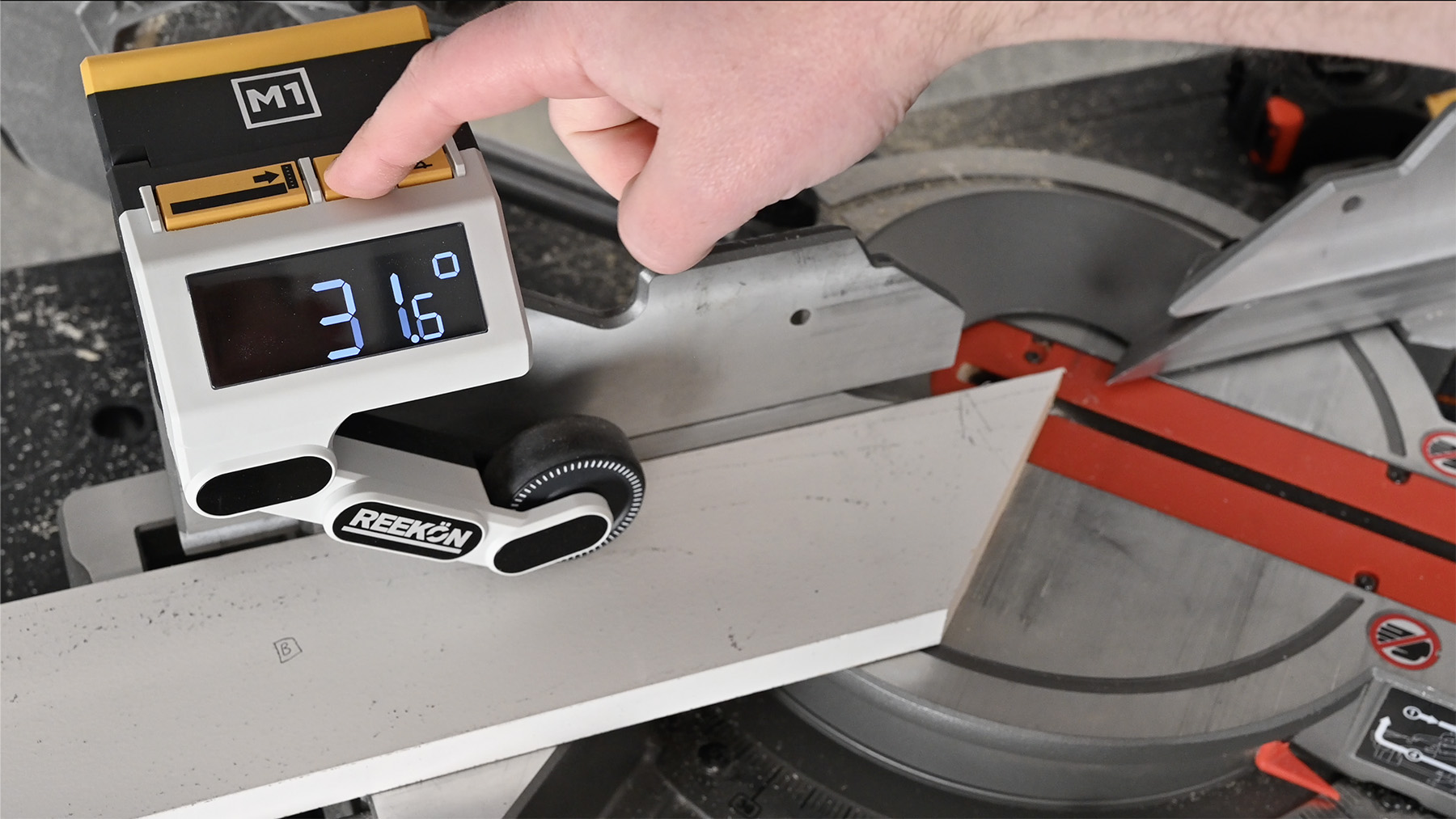 5) Select the zero button to confirm angle value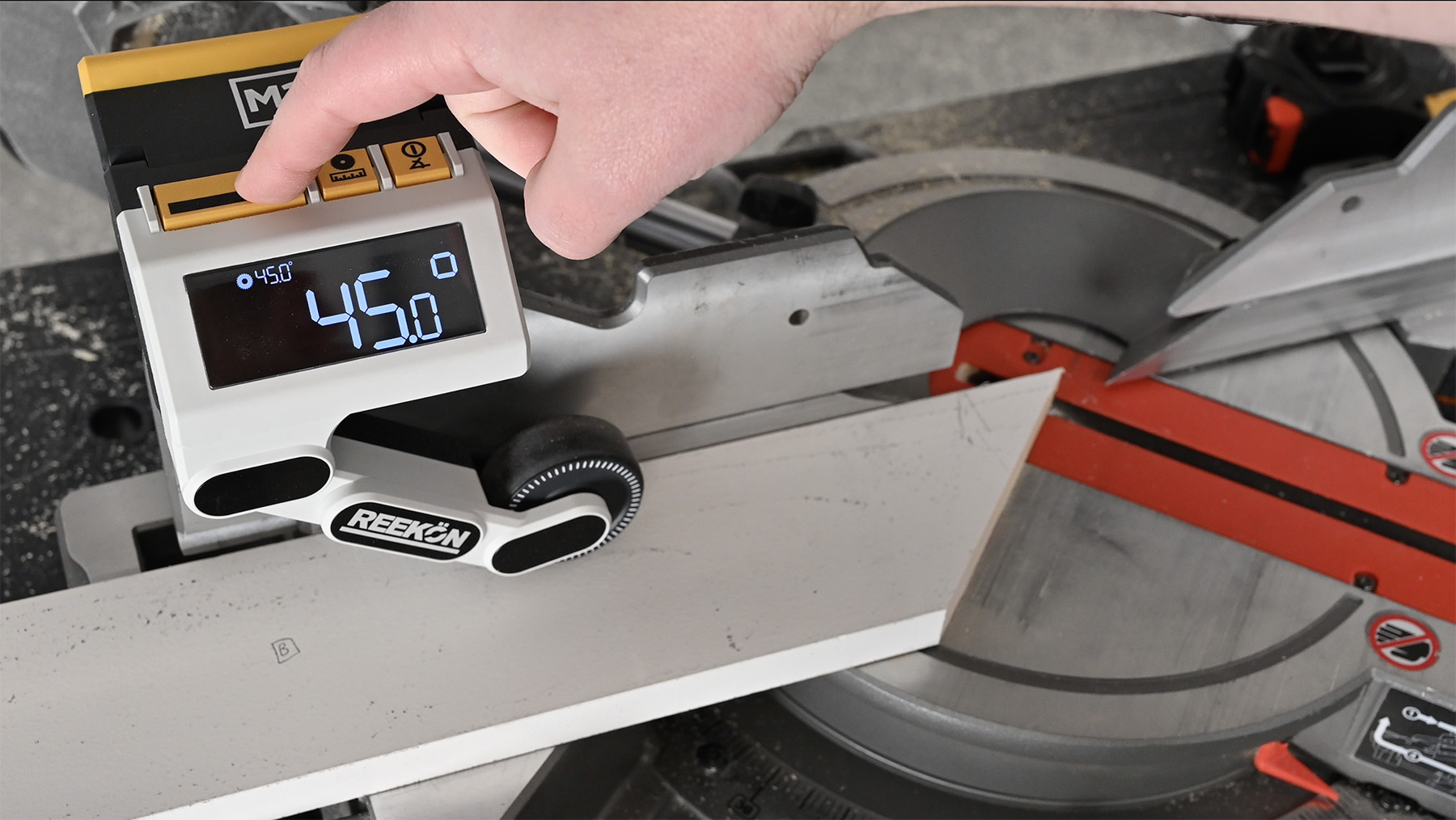 6) Ensure desired angle is displayed on the screen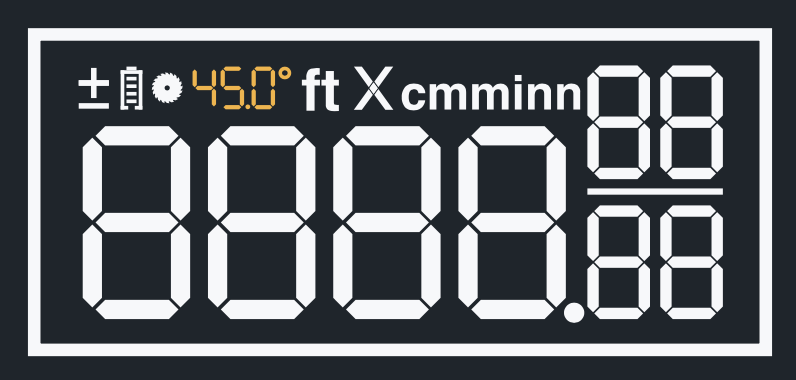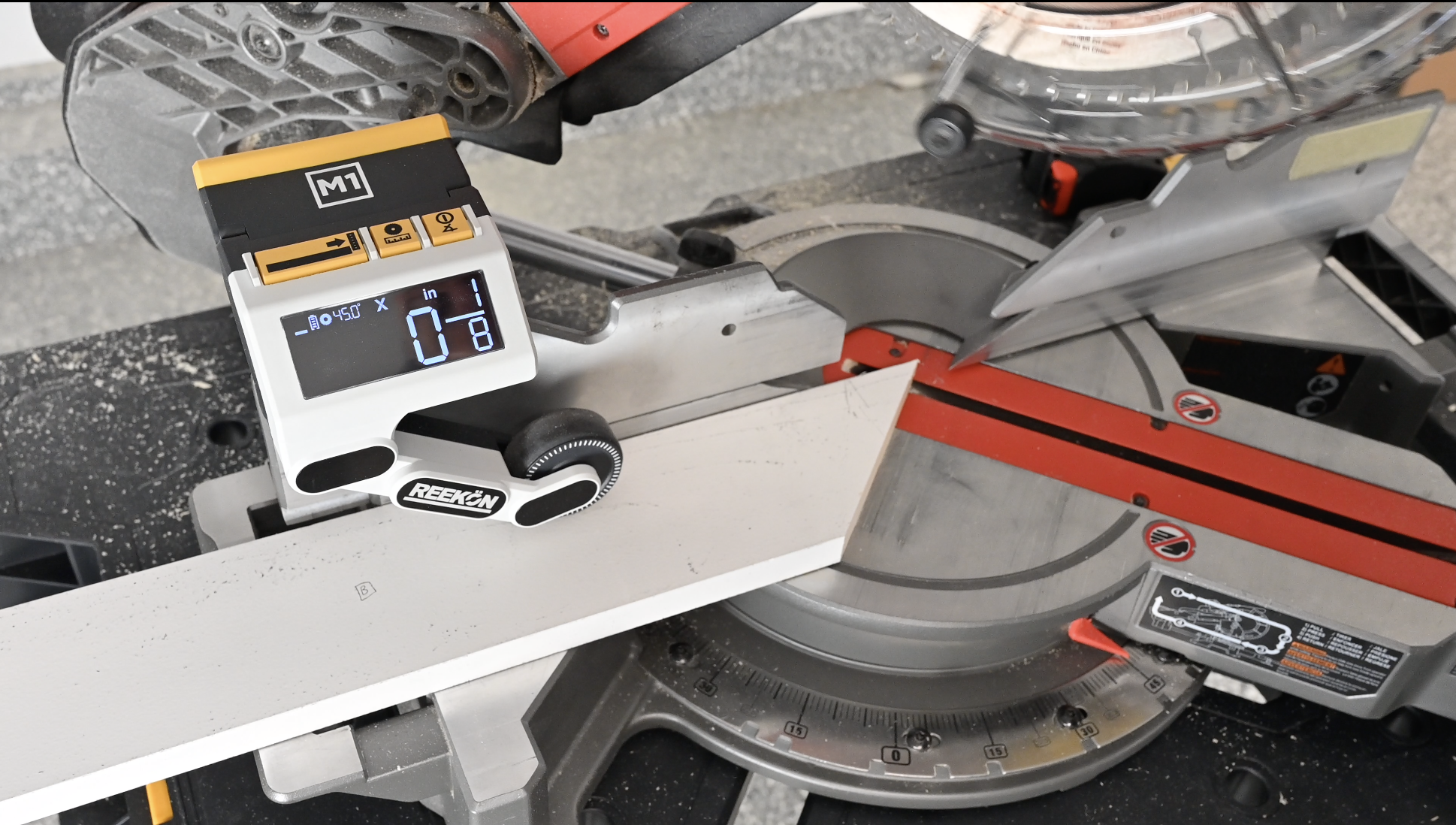 7) Zero the saw blade (as you normally would) on desired side of angle.
Decide whether to zero on the long edge or the short edge. The process will be the same for either situation but careful attention should be paid to ensure you are picking up the correct edge with the left side of the saw blade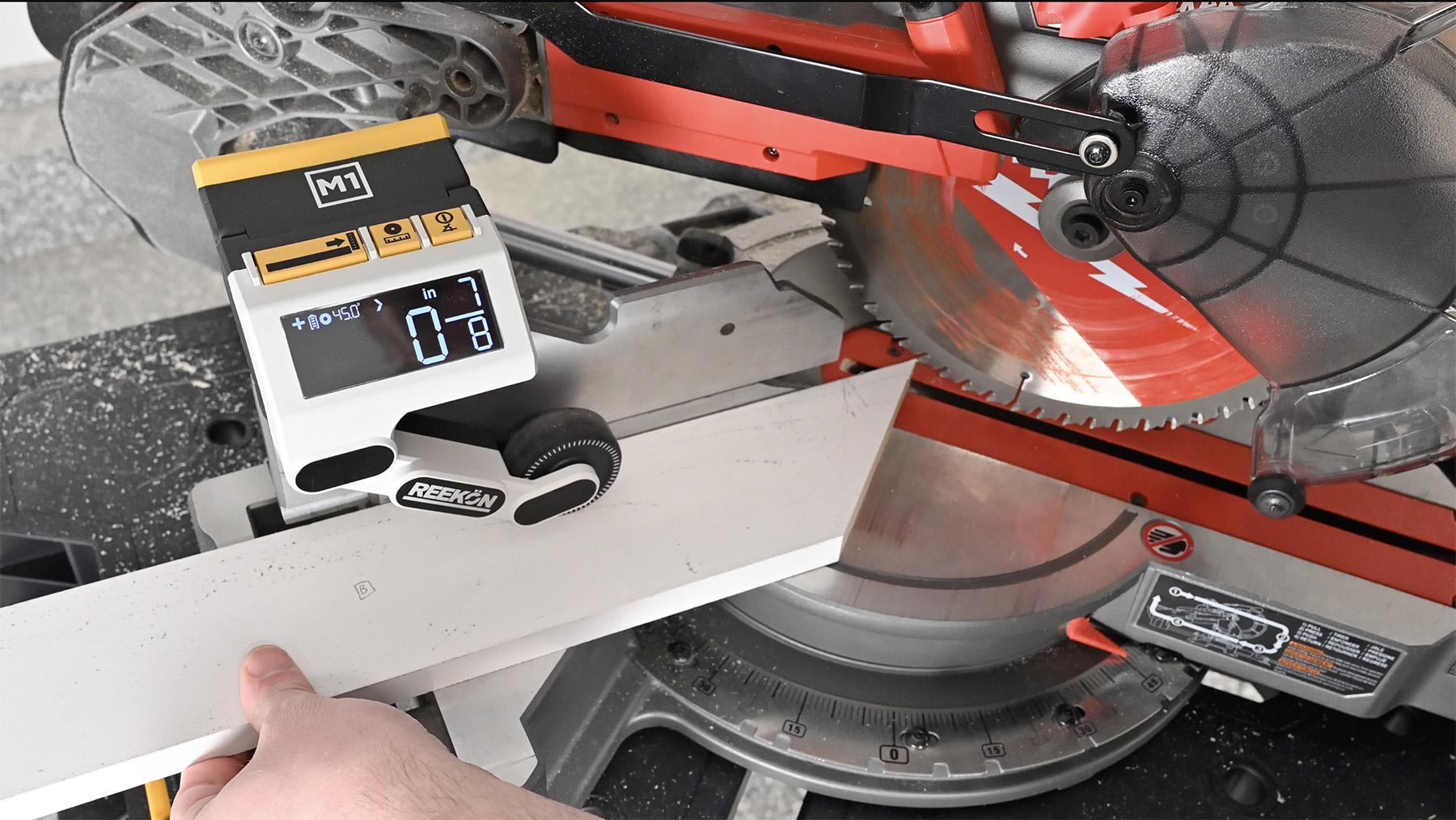 8) Slide wood to desired location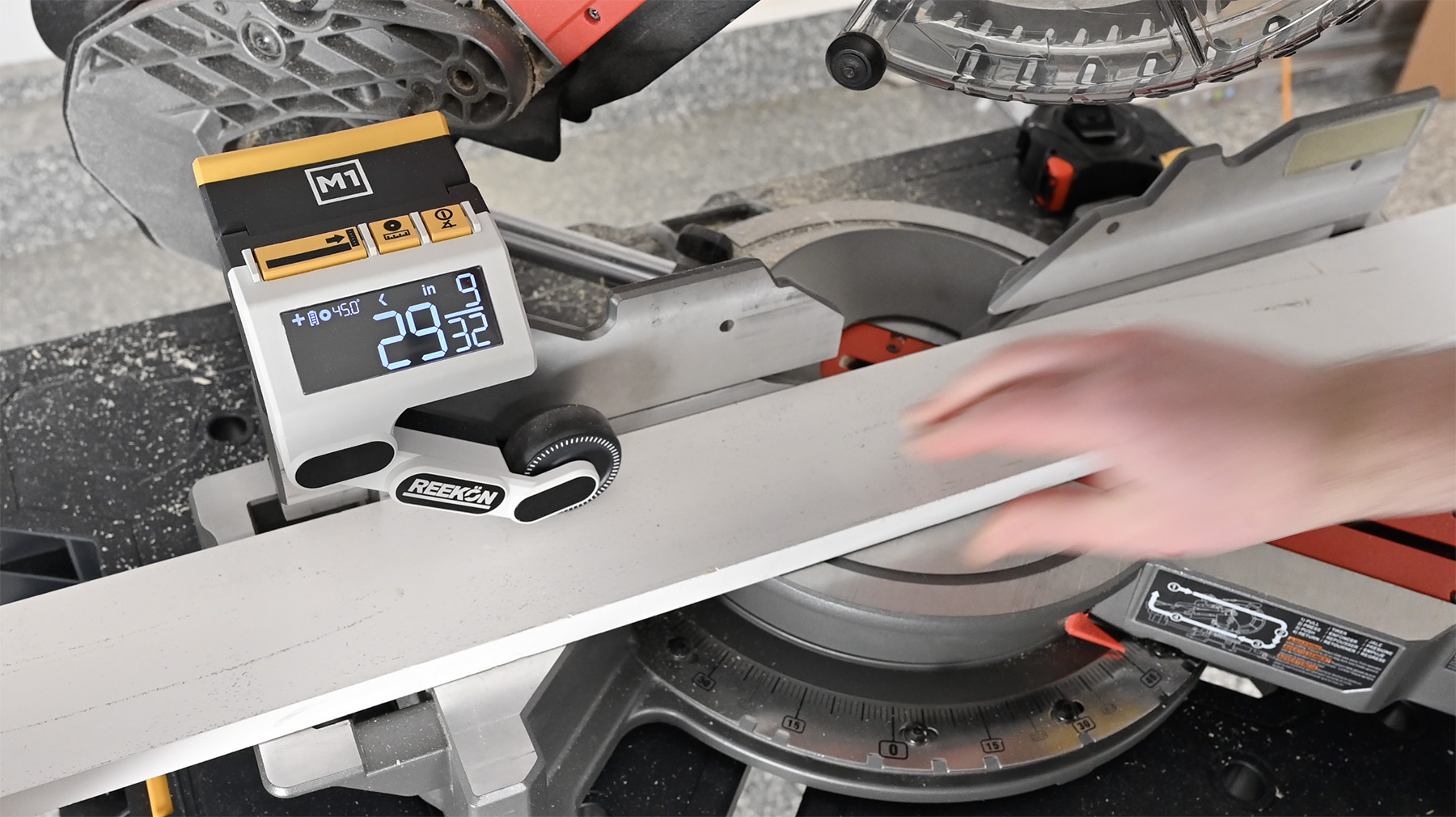 9) Make cut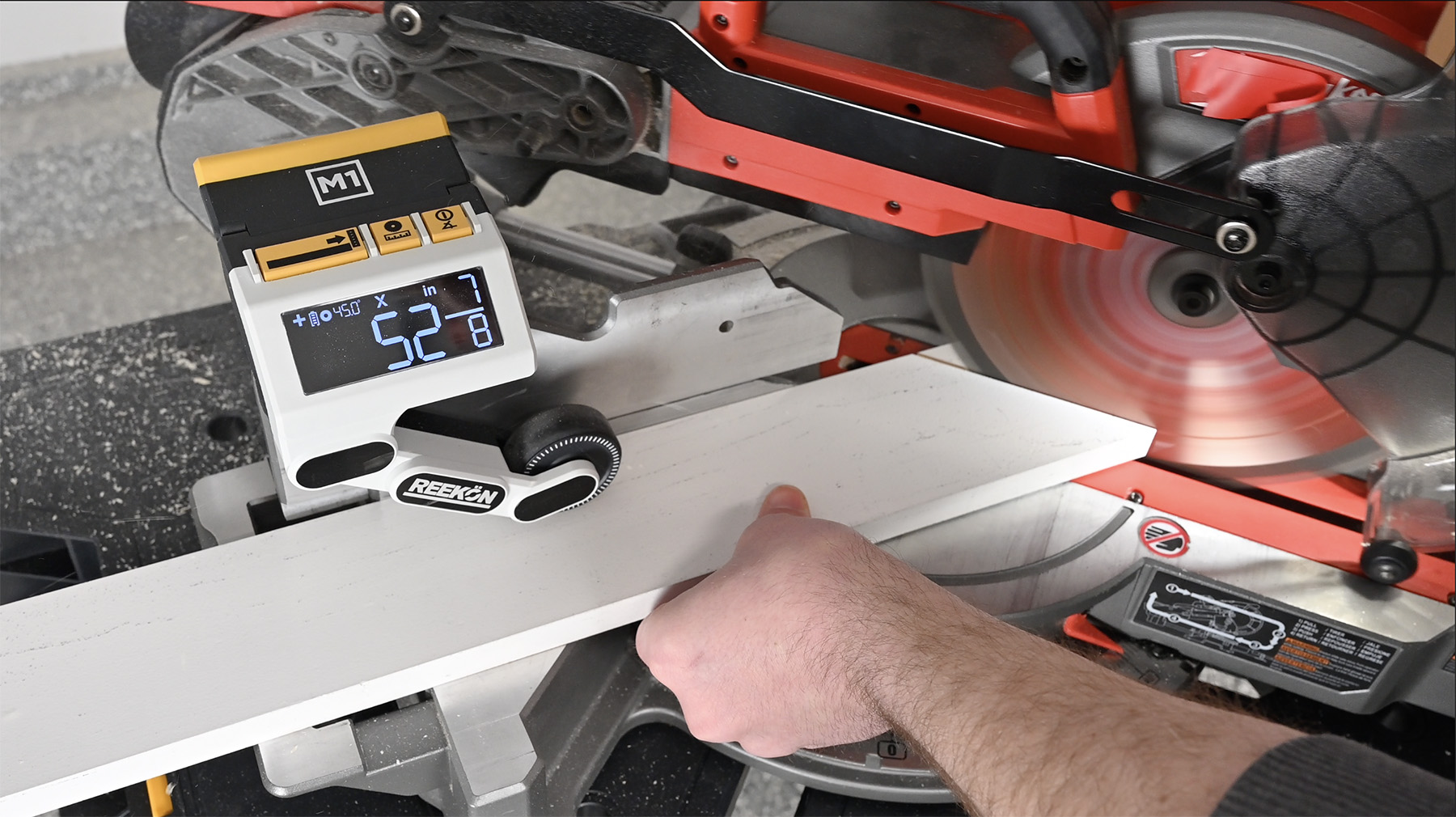 Ensure angle compensation is set to

00.0°

once angled cuts are completed to retrun blade offset to proper value
Setting angle compensation to

OFF

will disable the blade offset value (but not delete from memory)